Prince Harry set aside his public speaking fears last Thursday, while giving a speech at the opening of the Mamohato Children's Centre in Lesotho, Africa.
The prince, who lost his mother at the age of 12, said the Princess of Wales' sudden passing helped him relate to the orphans he continues to help today.
"The children at the centre were far younger than me, and of course, their situation was a great deal more challenging than my own. Nonetheless, we shared a similar feeling of loss, having a loved one — in my case a parent — snatched away so suddenly," the 31-year old prince said at a press conference.​
Harry went on to say the loss left him with the feeling of a "gaping hole that could never be filled."
The prince credits his mother's charity work and his own gap year experience in 2004 for inspiring him to help support children in Lesotho.
During his 2004 trip, Harry befriended a four-year-old boy by the name Mutsu Potsane.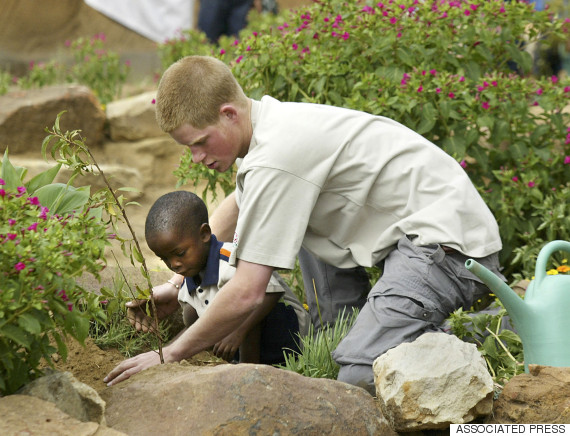 On Thursday, the pair reunited after more than 10 years. Mutsu, who is now 15 and a striker on the orphanage's soccer team, says he and the prince are very comfortable around each other and just "click."
Since then, the pair have been in touch over the years and Mutsu even writes letters to the prince at Kensington Palace.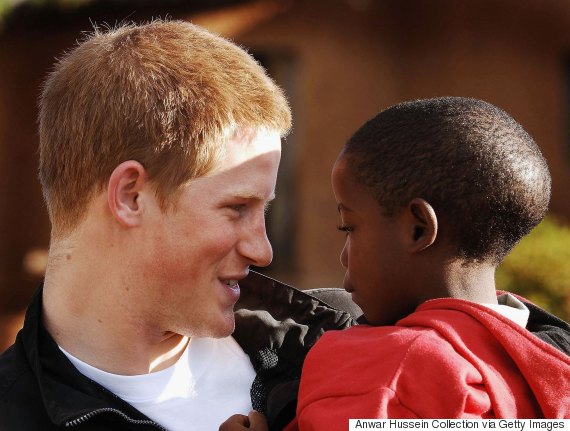 Over the years Mutsu has kept HRH posted on how he is getting on with the help of @Sentebale. They last met in 2014. pic.twitter.com/KNZv6FwVlc

— Kensington Palace (@KensingtonRoyal) November 26, 2015
In his most recent letter, which was shared on Twitter by Kensington Palace, Mutsu told the prince he still has remembers planting trees with him and when Harry gave him a pair of blue rain boots.
To mark today's occasion @sentebale, we're releasing this very special letter from Mutsu to his friend, Prince Harry pic.twitter.com/D5oWhjhy5V

— Kensington Palace (@KensingtonRoyal) November 26, 2015
Reflecting on the construction of the children's centre, Harry revealed that during that first trip he knew that he needed to do more, and quickly.
"Behind those smiles it was clear they desperately needed care, attention and above all, love," he said.
Also on HuffPost
Prince Harry's Most Important Moments