I don't know what you do to my skin, but I don't like it. You take away my summer glow in exchange for a face full of dry, flaky and red spots that are totally killing my vibe. Each night, you leave me moisturizing my skin profusely with face masks and creams. At work, after walking in your bitter chill, you force me to constantly treat my skin to gallons of hydrating mists throughout the day.
And guess what? You're winning. Because nothing seems to help the winter blues my skin is certainly suffering from.
Winter, meet Vichy's new Aqualia Thermal ExtraSensitive cream, designed for very dry and sensitive skin. Jammed-pack with a high concentration of Vitamin B3, Vichy's Thermal Spa Water (which is known for its calming and fortifying properties), it takes on my flaky skin and soothes and hydrates it to relieve irritation. Plus, the cream's formula is perfect for extra-sensitive and allergy prone skin, as it is without preservatives, parabens, alcohol and colourants.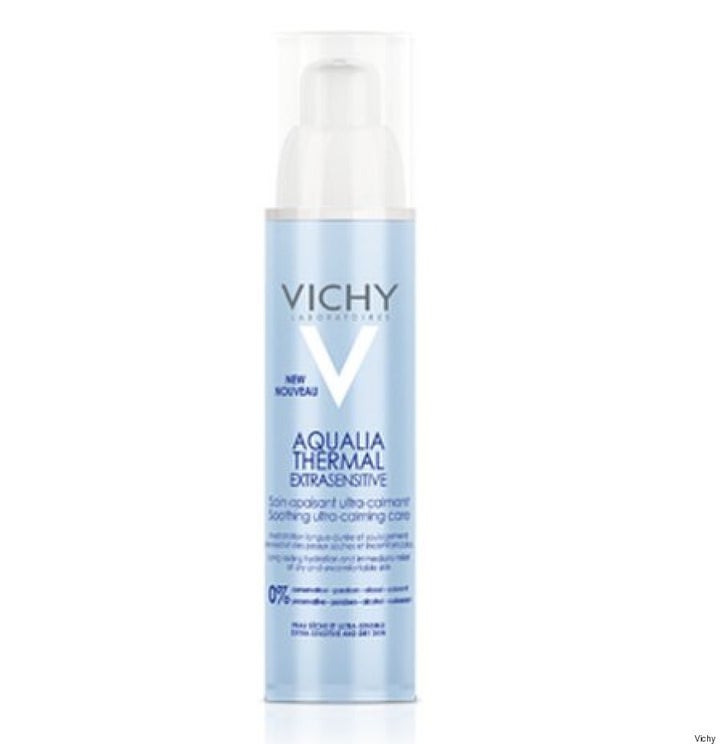 After my nightly and morning cleansing, I soothe my skin by layering a heavy coat of all over my face. Thanks to the plumping hyaluronic acid and nourishing shea butter active ingredients, my skin rejoices.
And to be honest winter, I've never been more ready to tackle those -10C days.
So buh-bye redness and hello hydration! Nothing is stopping my skin this time, winter.
Aqualia Thermal Extra Sensitive is available for $39.50 on vichy.ca.