Ashley Kaidel had a bad day last week.
The Florida mother was sitting in a restaurant when it came time for her to feed her son. She started breastfeeding uncovered when she noticed a woman staring at her and shaking her head.
Instead of covering up, Kaidel just kept feeding — and stared right back at the critic with a cold gaze that she captured in this Facebook post.
In the post, Kaidel said she's not trying to say that all mothers should breastfeed uncovered, but "if a mother is more comfortable covering herself because SHE feels better doing so, then I totally support that."
While her promotion of public breastfeeding is admirable, Kaidel did get one thing wrong.
In the post, she said, "[Your children] need to acknowledge, comprehend and appreciate that breast milk and breast feeding is and should forever be the first and best choice for both mom and baby. Formula and bottles are a trend."
Her statement excludes mothers who use formula and/or bottle-feed for many reasons, including due to medical conditions.
Health Canada has cited some health risks associated with formula, but it's considered safe as long as it's prepared correctly.
Earlier this year, Canadian model Coco Rocha posted a photo of her daughter Ioni bottle-feeding on Instagram after she received "unwanted advice" over the practice.
She responded by saying that she breastfed for the first five months of her daughter's life, but then switched to formula after her milk ran dry.
"She's been on formula for a few weeks now and seems to be doing just fine," Rocha said.
And that's really all any parent can hope for.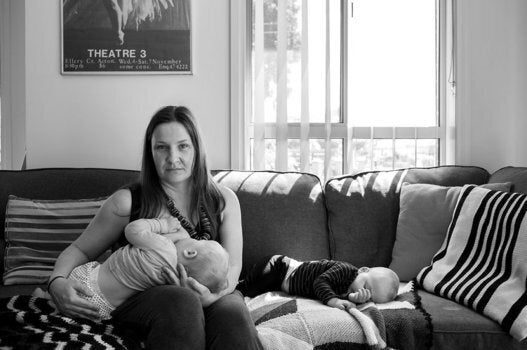 Photo Series Showcases The Messy Side Of Breastfeeding