FREDERICTON — New Brunswick's year-old Liberal government has opened a new session of the legislature with a speech from the throne that hints at a get-tough plan to repair the province's tattered finances. The document spells out in stark detail how the province has accumulated a hefty $12.4-billion debt by failing to produce a balanced budget since 2007.
>
As a result, the cost of servicing that debt is now greater than the individual budgets of all but four government departments.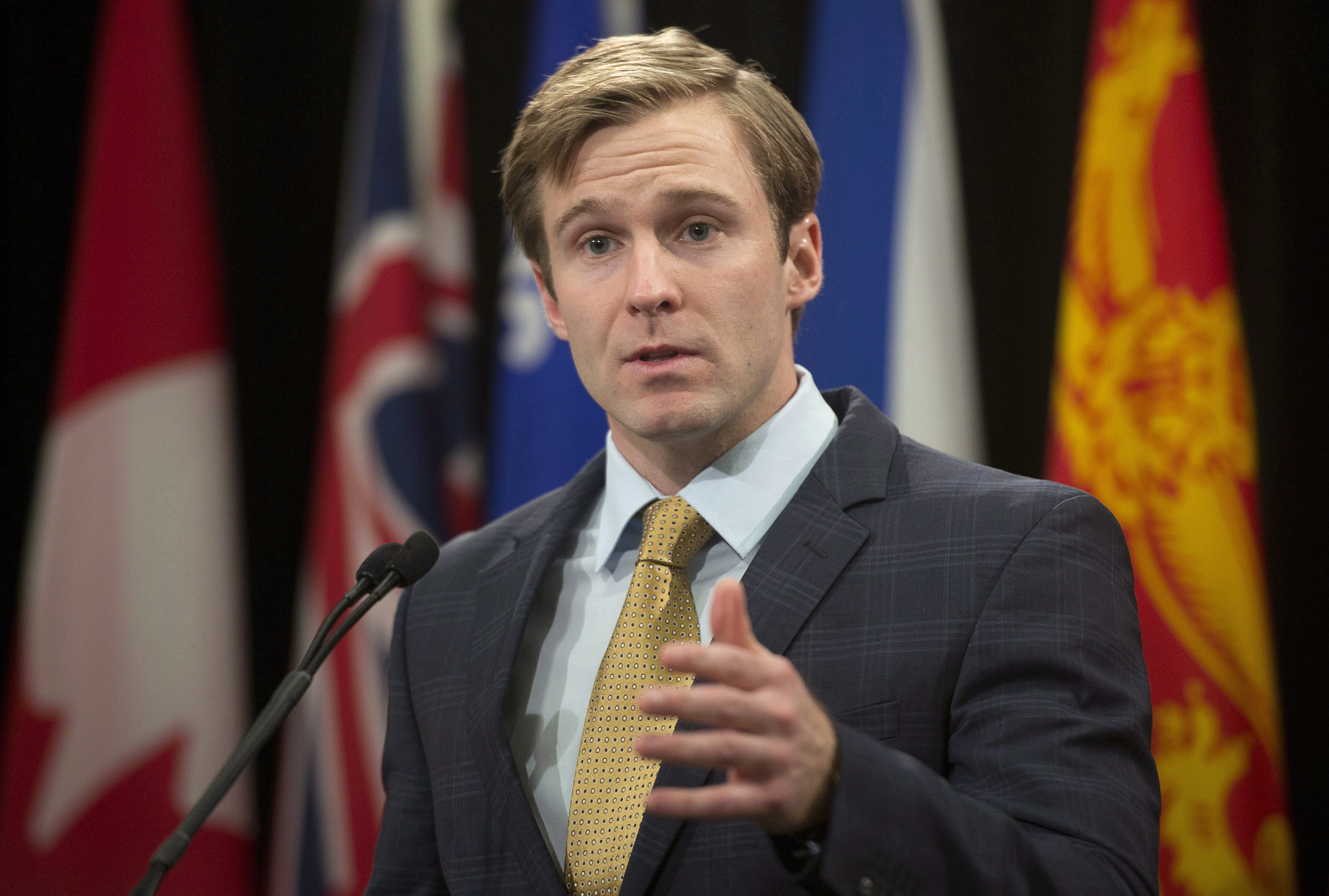 New Brunswick Premier Brian Gallant speaks to reporters. (Photo: The Canadian Press)
Premier Brian Gallant says in the speech that the province's cost-cutting Strategic Program Review has concluded its consultation phase, saying the time has come take action. Gallant says "instead of tinkering around the edges," the province's spring budget will make clear the tough decisions the government has taken to bring deficit financing to an end. The throne speech says unless the province makes significant changes, its credit rating could be downgraded, debt-servicing costs would rise and this would hinder the government's ability to invest in education and health care.
Also on HuffPost
First Ministers' Conference 2015