If you thought Bloomingdale's "spike your friend's drink" ad was bad, just wait until you see this one.
On Black Friday, Singapore clothing retailer SuperGurl replaced their usual "Shop Now" button on their homepage with one that said "RAPE US NOW." Beside it was an image of a young woman in a sexually suggestive pose.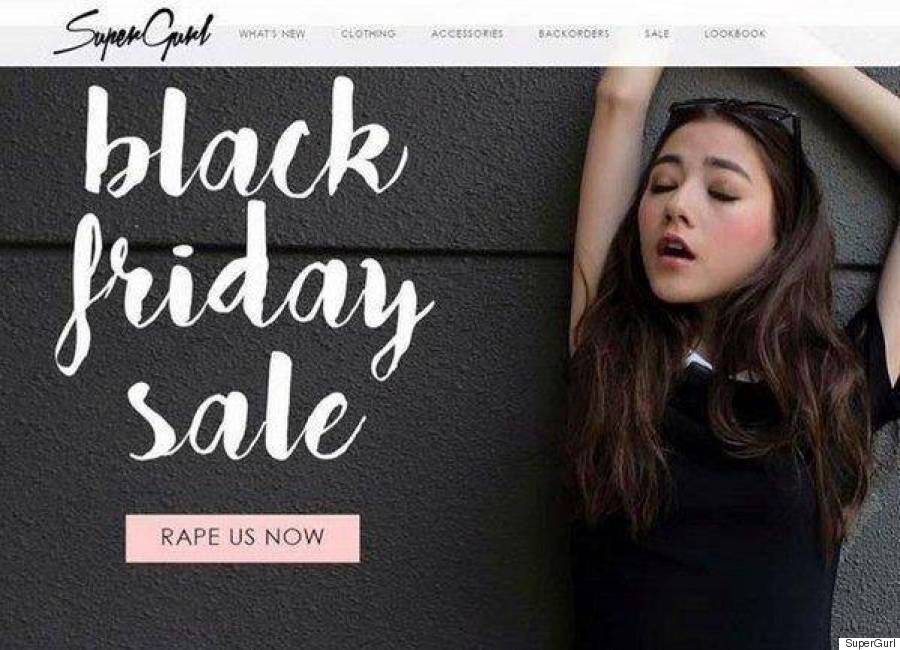 Unsurprisingly, customers took to Facebook and Twitter to point out the disturbing marketing tactic, with one person calling it "absolutely vile, inappropriate and disgusting."
Following the backlash, the brand's creative director, Jordus Lim, wrote an apology note on Facebook, saying the brand didn't "mean for it to be offensive to anyone" and "extend[ed] [his] sincerest apology for the lack of a better word."
"As the director of the company, I have failed to review my Graphic Designer's work before approving the image to be displayed on our site. I hereby acknowledge that we have made a mistake, and that our caption does not advocate the right values to the young women community today," he continued.

He added, "We hope that the public will accept our apology for what we have done wrong."
Follow Huffington Post Canada Style on Pinterest, Facebook and Twitter!