OTTAWA — The constitutional challenge to a Conservative law that retroactively cleared the RCMP for destroying gun registry data has been put on hold while the new Liberal government reassesses its options.
The attorney general of Canada requested a three-month delay in the case, according to the office of federal information commissioner Suzanne Legault, in order to "consider its position in these proceedings."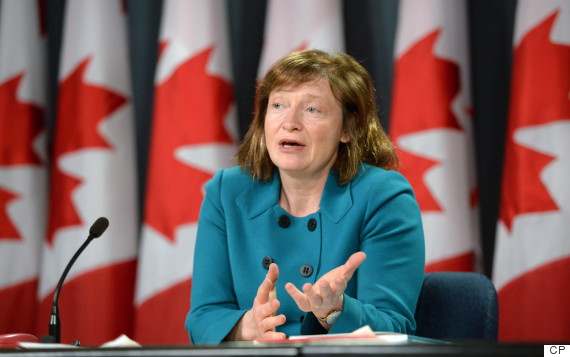 Suzanne Legault speaks at a press conference (The Canadian Press)
Legault and the individual involved in the case, Bill Clennett, agreed to the postponement.
At issue is a highly controversial move by the former Conservative government last spring to retroactively rewrite a 2012 law after Legault recommended charges be laid against the Mounties for withholding and destroying gun registry data.
The Harper government reacted to Legault's special report to Parliament by creating a backdated loophole that removed any criminal liability for the RCMP actions. Moreover, it used its May omnibus budget bill to effectively turn back the clock to October 2011, altering the provisions of the 2012 ending the Long-gun Registry Act and then having that old bill come into force months before it was even passed by Parliament.
'Perilous precedent'
The information commissioner called the Conservative move a "perilous precedent" that could be used by future governments to retroactively rewrite laws on everything from spending scandals to electoral fraud.
The Ontario Provincial Police, which had begun an investigation of the RCMP's actions following a referral from the public prosecutors office, dropped the case as a result of the Conservative legal rewrite.
Access-to-information experts said the unprecedented government move cleared the path for the destruction of documents and legislated cover-ups.
Last month, Canada's provincial information commissioners sought intervener status in the constitutional challenge at the Ontario Superior Court of Justice - a measure of the widespread unease with the precedent set by the retroactive Conservative law.
Also on HuffPost