The 48-year-old, B.C.-born actress is the latest star to flaunt her assets for the 32-day calendar, and let's just say she totally shows the rookies how it's done. Following Hadid and Kendall Jenner, Anderson dons a '50s-inspired bullet bra from What Katie Did and pairs it with a vintage high-waisted girdle, sultry thigh-high stockings and Boucheron jewelry.
In the video directed by Doug Inglish, the "Baywatch" star exchanges her famous blond locks for a black beehive wig. With one killer cat eye and a cigarette dangling from her mouth, Anderson seductively dances around the kitchen as she prepares to bake a cake (which is vegan, naturally).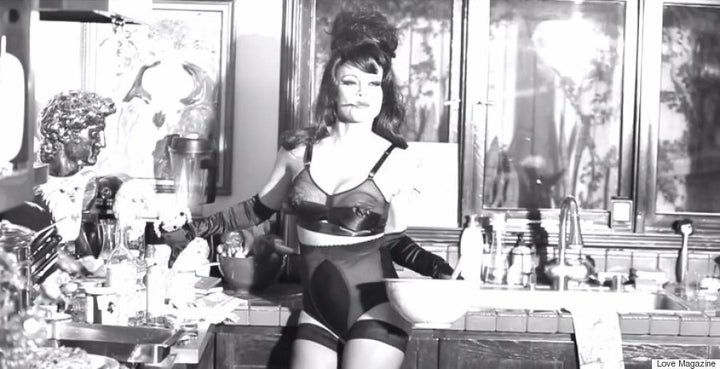 Want to know what happens once Pammy takes the cake out of the oven? Watch the video above!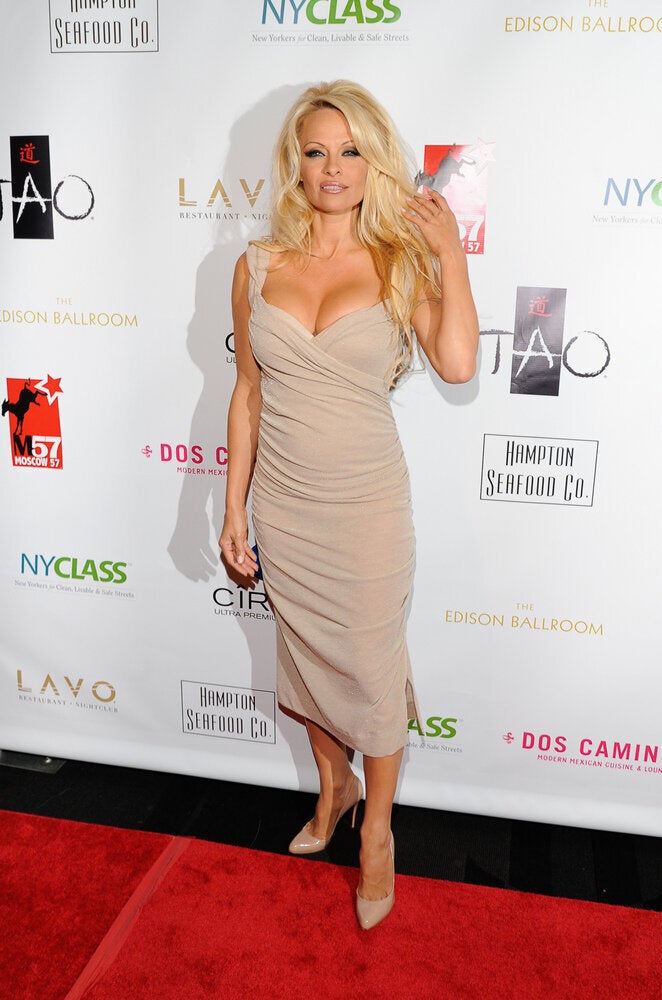 Pamela Anderson's Fashion Moments