The 48-year-old B.C.-born actress covers the final nude issue of the men's magazine, which will be hitting newsstands Dec. 11th. This will mark her 14th Playboy cover.
"Almost two months ago, we announced that Playboy magazine would be going non-nude starting with the March 2016 issue," Playboy wrote on its website. "To close out this era in the magazine's history, it only made sense to put the most famous Playmate in Playboy history on the cover: Pamela Anderson."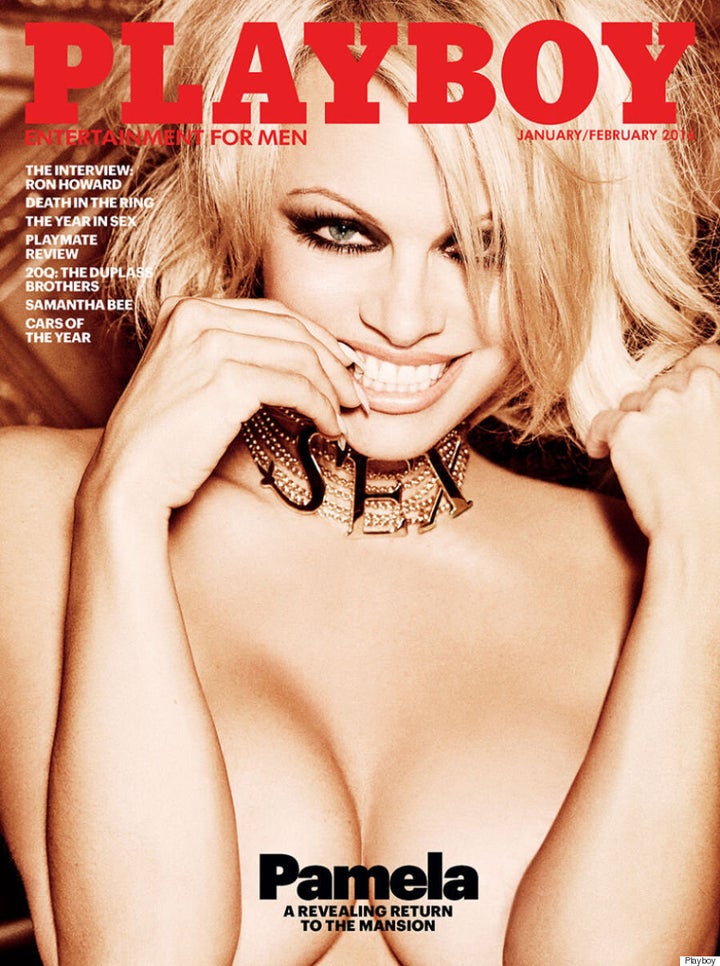 In an interview with ET, Anderson reveals Hugh Hefner's attorney "[didn't] want anyone else" on the January/February 2016 cover.
"[Hefner]'s such a sweetheart and he's just been such a big part of my life. And people have been asking me over the last year, 'Would you ever pose for Playboy again?' I'm like, 'They're never going to ask... I mean I'm sure they're sick of me,'" she tells ET. "So when Hef asked, I couldn't help myself."
And though she was concerned about what her two sons would think of her appearing in the issue once more, her eldest son, 19-year-old Brandon, encouraged her to do it.
"I said, 'Hef just called, he wants me to do the last cover of Playboy,' and he goes, 'Mom you've got to do it,'" she tells ET. And even after informing them of the nudity, Brandon said, "'We're older, we're not embarrassed anymore of you. You know, we think you're great.'"
She adds, "And then I asked [17-year-old] Dylan too, and Dylan's like, 'Mom, you know you've done it all.' I don't know what to say but they were really excited for me, and I was excited too."
The 12-page pictorial was photographed by Ellen von Unwerth and features the animal rights activist posing at the Playboy Mansion.
"I took off all my clothes, and I rolled down the hill as fast as I can," she tells ET. "I was just screaming, and hair and boobs were flying, and shoes were going everywhere."
For outtakes from the shoot, along with Anderson's interview with James Franco, head to Playboy's website.
Check out Pamela's previous Playboy covers below: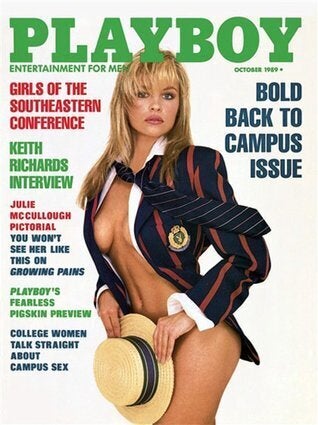 Pamela Anderson's Playboy Covers