Pandas gonna panda, even when zoo employees try to stop them.
A YouTube video posted Tuesday shows a sprightly bear giving a zoo worker the runaround as it darts for a patch of grass.
The video begins with the employee picking it up after it scratches at a wall, then trying to stop it as it dives headfirst down a hill toward some grass.
The worker holds on, but ultimately, the panda's will is too strong. It finds that grass and frolics there before reaching to be pulled up again.
It took place at Adventure World in Japan's Wakayama prefecture, according to the video's description.
The facility is home to two panda cubs, Ohin and Tohin, who celebrated their first birthday on Thursday, The South China Morning Post reported.
They even had an ice cake!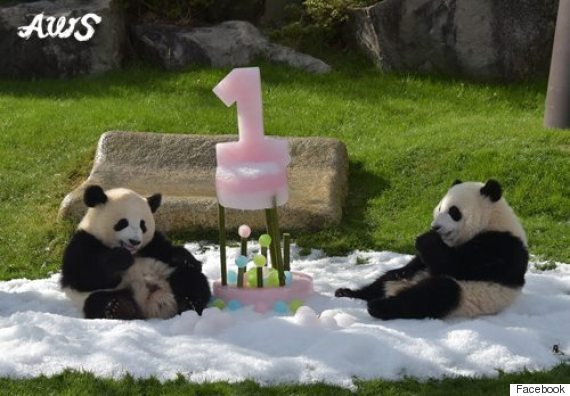 Some pandas just want to have fun. Why stop them?
Like Us On Facebook

Follow Us On Twitter

Also on HuffPost: