The plus-size world has made some exciting strides in fashion lately.
We've seen an explosion in hashtag movements, such as #PlusSizePlease started by blogger Curvily where shoppers shared pictures of garments that only came in straight sizes over social media, letting brands know that they needed to come in #PlusSizePlease.
The math just doesn't add up.
This may be partially due to debate surrounding the profitability of plus-size clothing. Some retailers have given up on selling size 14 and up, after having little to no success with this market. The problem might be that many brands create plus-size pieces that are unflattering or that aren't what this market wants. It might also relate to the fact that finding a plus-size department can be difficult. Even when you do, you often end up crammed in a dimly-lit corner with the clearance section. And although a retailer might carry a plus-size line, you rarely see them appear in advertisements or window fronts.
Yes, there are challenges to designing and creating plus-size garments that fit properly. However, the fact remains that 81 per cent of plus-size women say they would spend more on clothing if they had more options in their size, according to a study commissioned by ModCloth.
Nevertheless, there are retailers moving in the right direction, with some making entire collections available to plus-size women as well. This is all any curvy woman could ask for — the chance to shop with friends and not have to compromise her style. These retailers deserve recognition, and hopefully the list will continue to grow. Here are some retailers who are doing plus-size fashion right: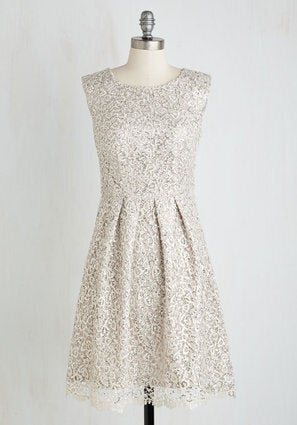 Plus-Size Fashion Retailers
Every woman, with no exceptions, deserves to feel comfortable in her own body, and to believe that the world is made just as much for her as the next person. That's why with "My Curves Have No Bounds," we're going to get real and talk about our bodies, what we put on them, and how we feel about everything in between. We want to break down the barriers and outdated notions that plus-size women encounter everyday. So check back every other week for more from "My Curves Have No Bounds," by Amanda Montgomery of Latest Wrinkle.