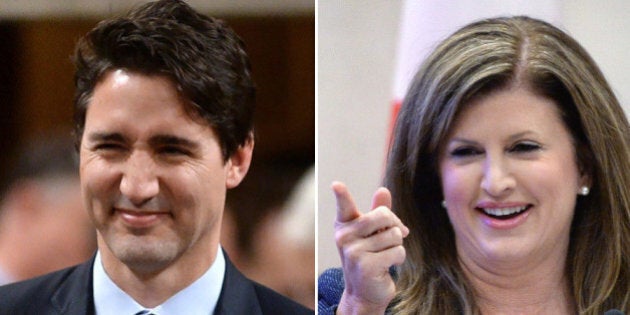 Parliament is back and Rona Ambrose christened it by repurposing one of Pierre Elliott Trudeau's most famous lines.
After MPs elected Geoff Regan to Speaker of the House of Commons Thursday, Ambrose used her first speech in the Commons as interim Conservative leader to offer a history lesson and promise.
She mentioned the long history of the Speaker role — dating back to 1258 — and cleaved the point into a pledge to hold the government accountable to Canadians.
"I and my colleagues who make up Her Majesty's Loyal Opposition will work hard to earn you the notoriety as the presiding officer over what historians will one day dub 'The Great Parliament,'" she said.
"And, Mr. Speaker, if the prime minister is wondering what I'm prepared to do when he does not act in the interest of Canadians, to him I say, 'Just watch me.'"
The comment stirred a wave of cheers and claps from both sides of the aisle.
Prime Minister Justin Trudeau's father, Pierre, first said the line in response to a reporter's question in 1970, asking the Canadian leader how far he would go to keep law and order amid the October Crisis.
"Just watch me," Trudeau senior said.
In 2013, Justin Trudeau, who was then-Liberal leadership contender, was on a Porter Airlines flight when a passenger passed him a note asking if he could beat Stephen Harper.
"Mike, just watch me," wrote Trudeau. In October, the note was sold at auction for over $12,301.
Regan defeated Liberal contenders Denis Paradis, Yasmin Ratansi, and Conservative Bruce Stanton. He succeeds Conservative MP Andrew Scheer in the coveted role.
Trudeau, who spoke before Ambrose, took a moment to pay tribute to Regan's deep political lineage. Regan's father, Gerald, is a former Nova Scotia premier and former cabinet minister under Pierre Elliott Trudeau's government.
Regan's maternal grandfather was also a former Liberal MP.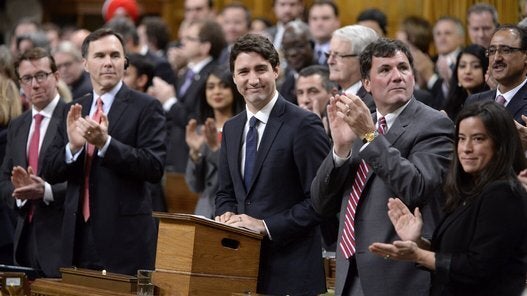 Canada's Parliament Returns