That compares to an average salary of $30,400 for all workers in the 15-24 age group.
That number might be overstating the case a little bit. The 15-24 age group includes high school students working part-time, which likely drags the salary average down. So the real gap in earnings may not be as large as advertised.
All the same, the study found many graduates earning relatively strong incomes within two years of graduation. For engineering graduates, the average salary after two years was $62,000, and for health sciences graduates, it was $66,560.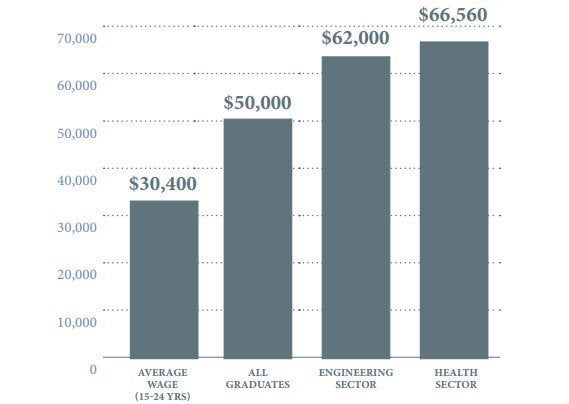 What's more, the survey found that 83 per cent of graduates saw their degree as being "very useful" in their job — suggesting that the underemployment problem may not be as intense as the PBO data indicated.
The survey also found that 92 per cent of graduates were satisfied or very satisfied with their education.
The results "should reassure students, and their parents, as the study confirms that graduates are finding good jobs in their chosen fields and they are earning competitive salaries," the survey states.
Hmm… might there be a little bit of academic self-promotion going on in this study?
The survey also broke down wages by field of study. The old adage that an arts degree is a waste of time isn't borne out: Arts grads earn $42,000, on average, after two years. That's the second-lowest (behind visual and performing arts), but it doesn't suggest mass unemployment.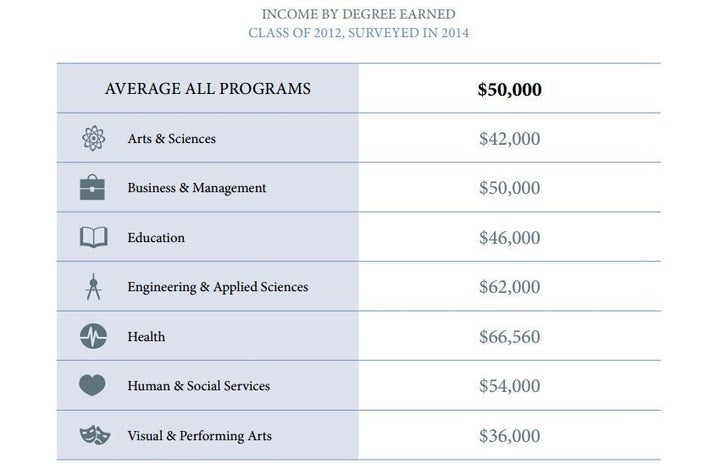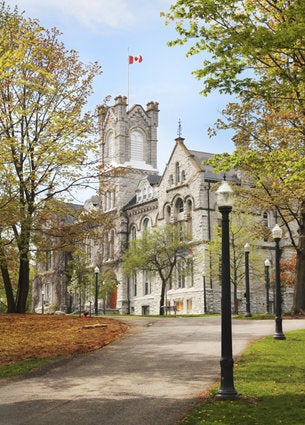 Canadian Universities That Rank Among the World's Best, According to QS