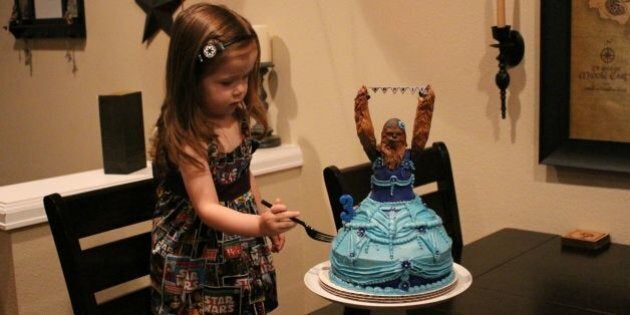 When a three-year-old girl asked for a Star Wars-themed birthday party, her parents delivered. But they had a little trouble getting the Chewbacca birthday cake they imagined.
"My daughter wanted a 'Star Wars' party, so I bought this Chewbacca doll hoping that I could find a bakery that would turn him into a Barbie cake," explains Redditor "jamieinthenorthwest." "Because he was a full-size doll and not a kit, I was turned down several times."
Thankfully, a friend named Megan pulled through "and offered to make Chewy a beautiful cake dress. She nailed it!"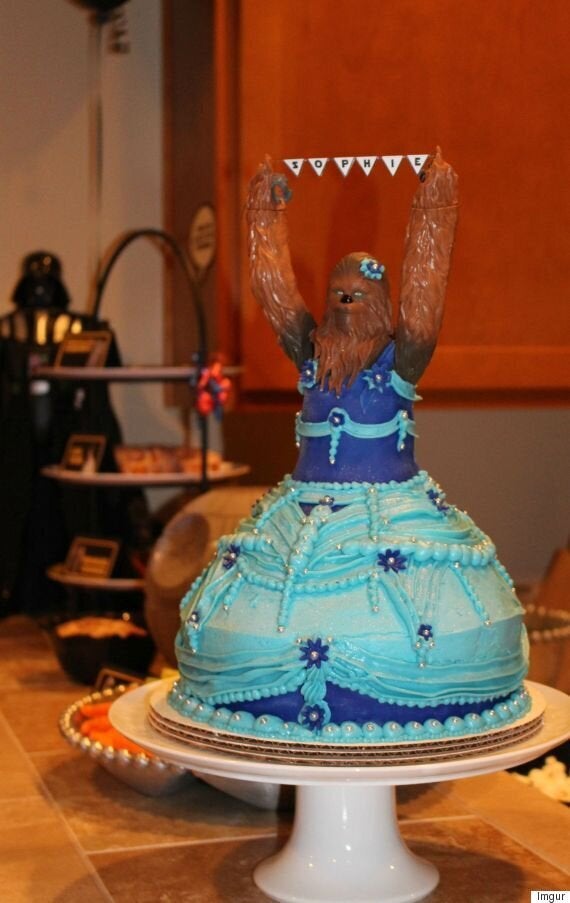 Megan turned the doll into an incredible cake and made Chewbacca very pretty. The doll was adorned in a beautiful cake dress decorated in purple and blue icing. Chewie even had an icing flower in his/her fur.
What did the little girl think?
"My daughter was thrilled and it was a huge hit at the party," says the Redditor. "I'm lucky to be surrounded by talented people."
Of course we couldn't help but notice the three year old's adorable "Star Wars" dress. Turns out that was made by her grandmother.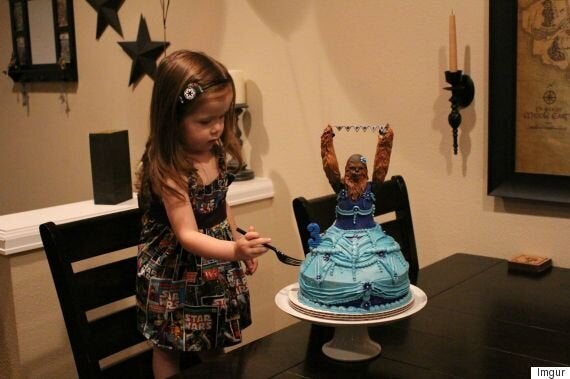 Fellow Redditors loved the cake (and the dress!). "Perfect cake! I hope your daughter had an amazing birthday," commented "cashmommy09."
This isn't the first time we've seen such a magnificent gender-bending cake. Remember the Hulk princess cake from last September?
These parents are onto something.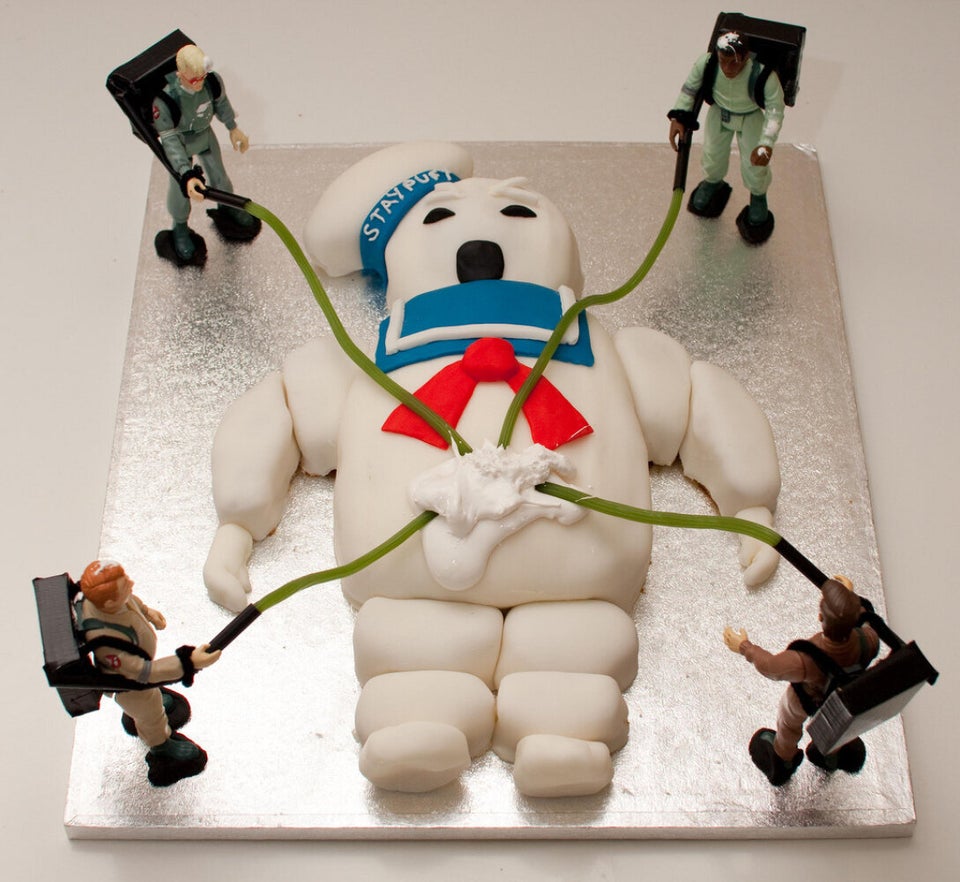 Incredible Birthday Cakes