Using a line from Prime Minister Justin Trudeau, Saskatchewan Premier Brad Wall repeated his long-standing criticism of the Senate, saying he was opposed to an unelected, unaccountable Senate, "Because it is 2015."
In November, Trudeau gave the same answer when he was asked why he adopted gender equality for his new cabinet.
Wall's comment came Thursday, after he was asked about Trudeau's plan to fill 22 vacancies in the Senate.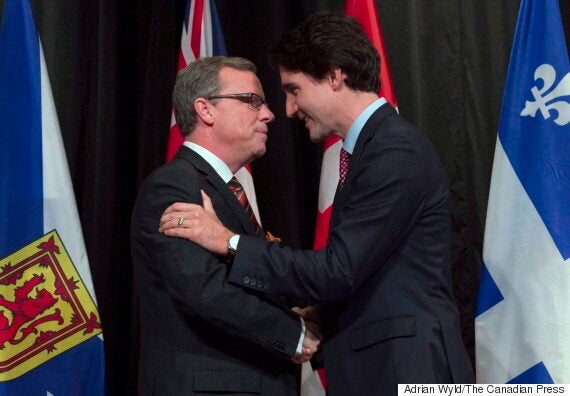 Prime Minister Justin Trudeau greet Saskatchewan Premier Brad Wall at the First Ministers meeting in Ottawa. (Photo: Adrian Wyld/The Canadian Press)
The Liberal government's Minister of Democratic Institutions Maryam Monsef and House leader Dominic LeBlanc said a five-member independent advisory board will be struck to make recommendations for "merit-based" candidates to sit in the Senate.
The board will consult with provinces, community and indigenous groups, business and labour organizations, arts councils and others.
Wall said he was not impressed.
"The senators will still be appointed," Wall said, and he repeated his criticism that, in his view, the unelected Senate does not provide equal representation of all parts of Canada.
"People may ask, 'Why is your position still abolition?' My answer to that, today, would be: It's 2015," he said. "And in 2015 I don't think any Western democracy should be relying on an appointed body to have real decision-making authority."
Wall said he understood that abolishing the Senate would not be easy, but insisted the money spent on the Red Chamber, $100 million per year by his estimation, could be used in other ways.
He said he would be willing to look at the new selection process announced Thursday that would involve consultations with the provinces.
"It's the system we have right now, so I'll want to check with our own elected members, our caucus and we'll have a discussion about what role Saskatchewan might want to play in that," he said. "I'm not sure you can go on forever just not appointing senators."
Saskatchewan has its full complement of six senators, with the most recent appointment being Denise Batters in 2013. The mandatory retirement of a senator is age 75. Liberal Senator Pana Merchant turns 75 in 2018 and Conservative Senator Raynell Andreychuck reaches the retirement age in 2018.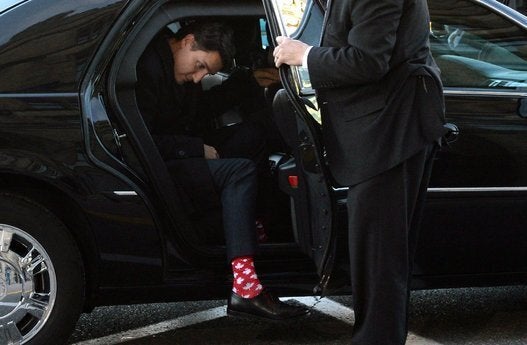 First Ministers' Conference 2015