"Star Wars: The Force Awakens" has a woman as its hero, and director J.J. Abrams is very proud of that.
And that's probably because it marks such a significant departure from the original trilogy.
We hear lines out of Aunt Beru, Mon Mothma and someone in a control room.
There weren't many more women with significant parts in the prequels beyond Queen Amidala (Natalie Portman) and Anakin Skywalker's mother Shmi (Pernilla August).
Matters could change with Episode VII, which will see British actress Daisy Ridley play Rey, one of its heroes, while Lupita Nyong'o voices Maz Kanata and Gwendoline Christie plays stormtrooper Captain Phasma. Carrie Fisher will also reprise her role as Leia.
We'll wait until Dec. 18 to see how it does. But there's lots of room for improvement.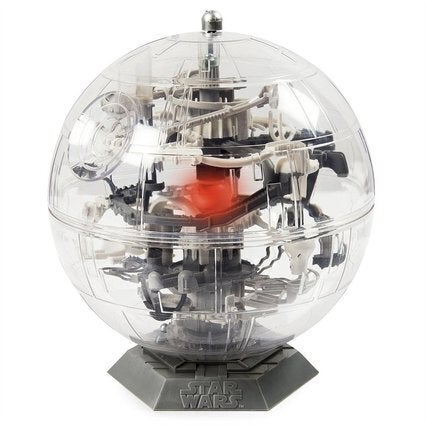 "Star Wars" Toys To Buy Your Kids This Christmas