OTTAWA — Indigenous Affairs Minister Carolyn Bennett is set to make an announcement Tuesday on the subject of the promised inquiry into missing and murdered aboriginal women.
The announcement will follow an address by Prime Minister Justin Trudeau, who is to address a group of First Nations leaders gathered in the national capital region.
Bennett has indicated families of victims need to be consulted ahead of an inquiry.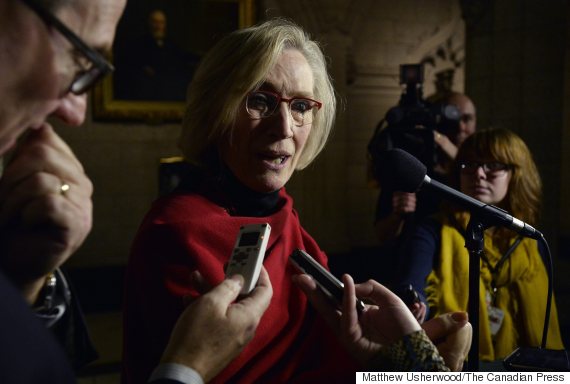 Minister of Indigenous and Northern Affairs Carolyn Bennett talks with media in Ottawa. (Photo: Matthew Usherwood/CP)
The Liberals have promised to spend $40 million on the study over two years.
The new federal government is trying to move ahead with its commitment to reform its relationship with Canada's Aboriginal Peoples.
Trudeau is facing pressure to put his promises into practice, including calls to implement recommendations from the Truth and Reconciliation Commission and to end boil water advisories in First Nations communities within five years as promised during the election campaign.
Also on HuffPost
Canada's Missing Aboriginal Women