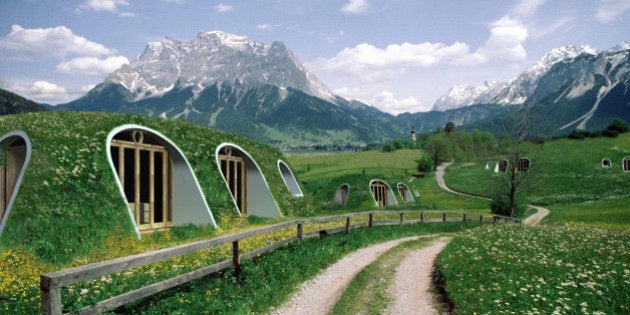 Fans of The Lord of The Rings trilogy and other J.R.R. Tolkien classics can now live just like hobbits — in eco-friendly homes.
The homes, which look like they've been plucked from the Shire, are made with fibre-reinforced polymer, which allows soil and turf to grow on it — so they look just like Hobbit holes. The greenery also helps reduce the temperature of the home and can double as a herb garden.
Green Magic Homes includes everything you need to build the basic home structure, including windows and doors. If you want plumbing and that beautifully green roof, you'll have to grow it and install it yourself.
Starting at $14,998 for a 400-square-foot unit and going up to $34.74 per square foot of material for custom builds, these homes aren't just eco-friendly, they're wallet friendly too.