TRURO, N.S. — A Liberal MP and a Nova Scotia actor are appealing to the public to help a severely disabled man return to the province from England. Bill Casey, the MP for Cumberland-Colchester, says Robert Denton can't pay his medical expenses or the cost of a return trip. Casey says Denton, who's from Truro, N.S., has a neurological disease and diabetes, and is ineligible for health care and housing assistance in the United Kingdom.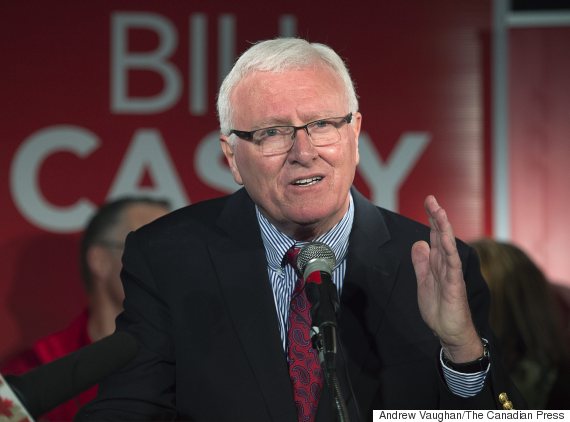 Bill Casey addresses supporters after winning his seat in October. (Andrew Vaughan/CP)
He says the health of Denton and his wife will be at risk if they don't return to Canada, where they have lived most of their lives. Jonathan Torrens of the "Trailer Park Boys" series is calling on people to donate points for flights or make a financial contribution through Scotiabank. He says the couple plans to stay with their daughter for the time being.
ALSO ON HUFFPOST:
Canada's Parliament Returns