I've been obsessed with matte lipsticks lately.
Call it the Kylie Jenner effect, but there's something about a matte lip that seems much more laid-back and cool, compared to a overly-glossed pout.

The main problem with matte lipsticks, however, is the drying factor: if you've ever worn one, you know that your lips get more and more dry as the day goes on, which results in a not-so-hot look (not to mention it's pretty uncomfortable). And trying to apply matte lipstick to chapped lips? Well, that's pretty much impossible.
And while it's always good to moisturize your lips the night before (or if you forgot, 10-15 minutes before application should do the trick), if you can find a matte lip colour that's easy to apply and hydrating, well, you've hit the jackpot.
I've found this in Sephora Collection's Cream Lip Stain.
The high-cover lip product features avocado oil and virtually transforms onto your lips when you apply it. It goes on like a creamy gloss, but then dries to a long-lasting matte stain. The colour on top does transfer (so be weary of who you kiss under the mistletoe when wearing this), but the stain will remain on your lips for most of the day.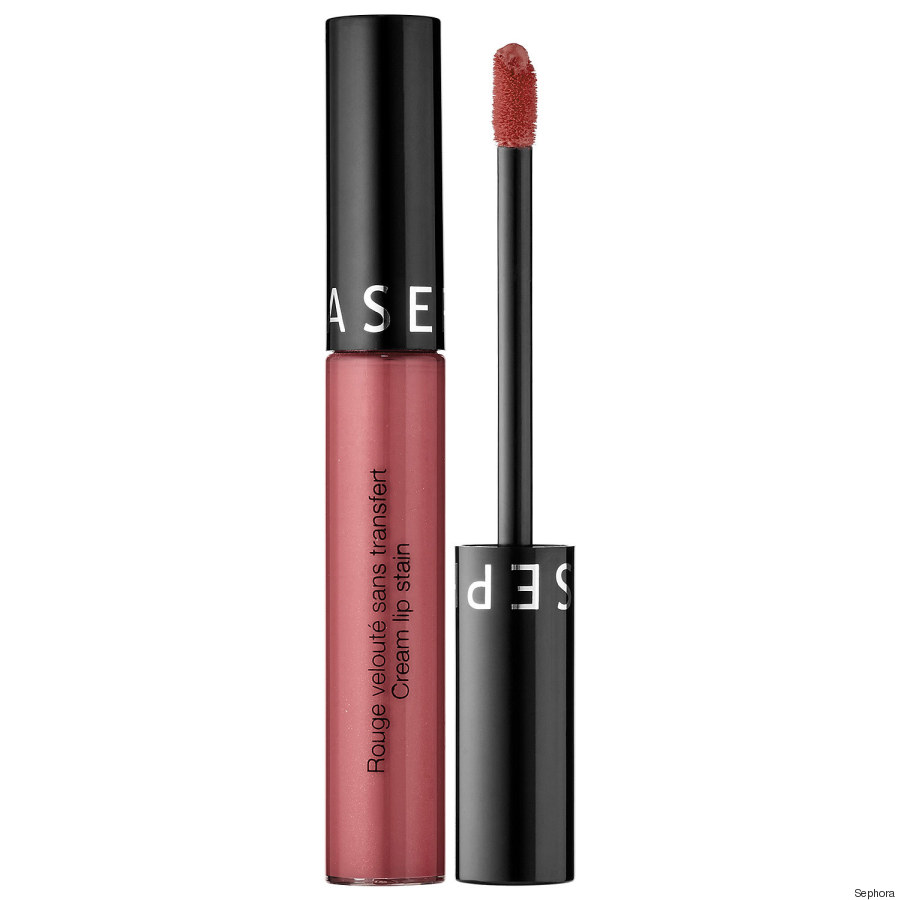 Sephora Cream Lip Stain in Marvelous Mauve.

Refinery29's west coast beauty editor, Lexy Lebsack, has equated it to Kylie's sold-out Lip Kit, so if you didn't manage to snag one, consider this the next best thing.
My fave colours? Blackberry Sorbet, which I use in my "lazy girl makeup" look consisting of simply liner, mascara and the bold lip, and Marvelous Mauve, which I've deemed the perfect "your lips but better" colour.
My only "complaint" is the strong vanilla scent, which can be overpowering if you're sensitive to fragrance. Other than that, consider me hooked.
Sephora Collection's Cream Lip Stain also comes in a satin finish. Both versions are available in-store and online for $18.
Now BRB while I get my Kylie on.
Check out more matte lipsticks below:
Follow Huffington Post Canada Style on Pinterest, Facebook and Twitter!