"You will eat the flesh of your own sons ... and the flesh of your own daughters."
Sounds grisly, doesn't it? But in which religious text will you find such a phrase?
The answer, it turns out, is the Bible. But you're not alone if you thought it came from the Qur'an.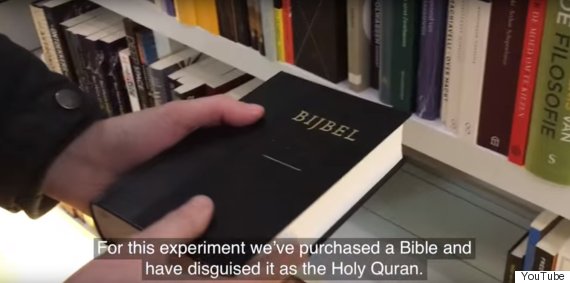 Dutch comedians Sacha Harland and Alexander Spoor published a YouTube video Friday called "The Holy Qur'an Experiment."
In it, they disguise a Bible as the Qur'an and read some passages out loud to people on the street.
Afterwards, one person commented, "Hearing this, I would think the Qur'an is more aggressive [than the Bible]."
Another said, "I think the Bible mostly has a lot of positive things in it."
But when the comedians reveal that the phrases actually came from the Bible, many were shocked.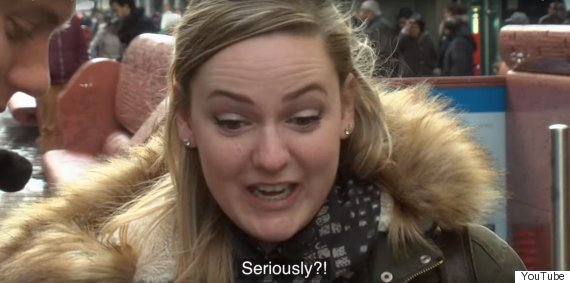 "What the f***," one exclaimed.
"Wow, I did not see that coming," said another.
The video comes weeks after ISIS claimed responsibility for attacks in Paris that killed almost 130 people. The violence was followed by a string of Islamophobic attacks in Canada, including a mosque being set on fire.
Like Us On Facebook

Follow Us On Twitter

Also on HuffPost:
Quranic Quotes On The Poor