Darth Trump has a nice ring to it.
A video posted to YouTube Monday takes Donald Trump sound bites and plays them over scenes of Darth Vader in various "Star Wars" episodes.
And it totally works.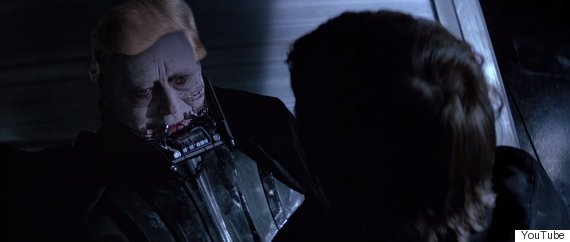 "I've made a lot of money dealing against China. I've made a lot of money dealing against other countries," says Darth-Donald while using the Force to choke someone.
Another scene shows him greeting Emperor Palpatine and giving him an update on the latest polls.
The video, posted by the "Auralnauts" channel, comes after Trump called for a "total and complete shutdown of Muslims entering the United States" on Monday.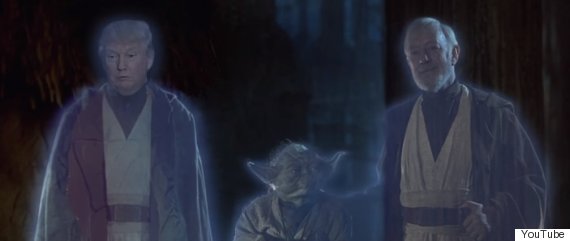 Instead of apologizing for the remark, Trump has defended it. He said his stance isn't unlike former president Franklin Delano Roosevelt's move to intern Japanese people during WWII.
"This is a president who was highly respected by all," Trump said Tuesday. "If you look at what [Roosevelt] was doing, it was far worse."
The billionaire businessman has also said it would be a good idea to have a Muslim database in the U.S. — comments that also ignited backlash.
Trump compared to other villains
On Tuesday, "Harry Potter" author J.K. Rowling said Trump is even worse than Lord Voldemort.
How horrible. Voldemort was nowhere near as bad. https://t.co/hFO0XmOpPH

— J.K. Rowling (@jk_rowling) December 8, 2015
The presidential candidate has also been compared to Adolf Hitler.
When asked about the uproar on ABC and CNN Tuesday, Trump remained steadfast in his "warranted" stance on the Muslim community.
Like Us On Facebook

Follow Us On Twitter

Also on HuffPost:
"Star Wars" Toys To Buy Your Kids This Christmas