What normcore was to fashion in 2014, diversity is to 2015. A quick scan of headlines shows the buzzword du jour is regularly (and liberally) applied to everything from models' identity markers, such as culture and gender, to their physical characteristics like skin tone, race, height, size and age.
Ryerson University professor Ben Barry notes in Elle Canada the common view of models as glorified mannequins ignores their role in connecting consumers and labels. Besides illustrating how clothing fits, they also help personify a brand's image, identity and values. In this capacity, diversity in model casting is an essential avenue for labels to engage social media-savvy, socially conscious millennial consumers (and their $200 billion purchasing power).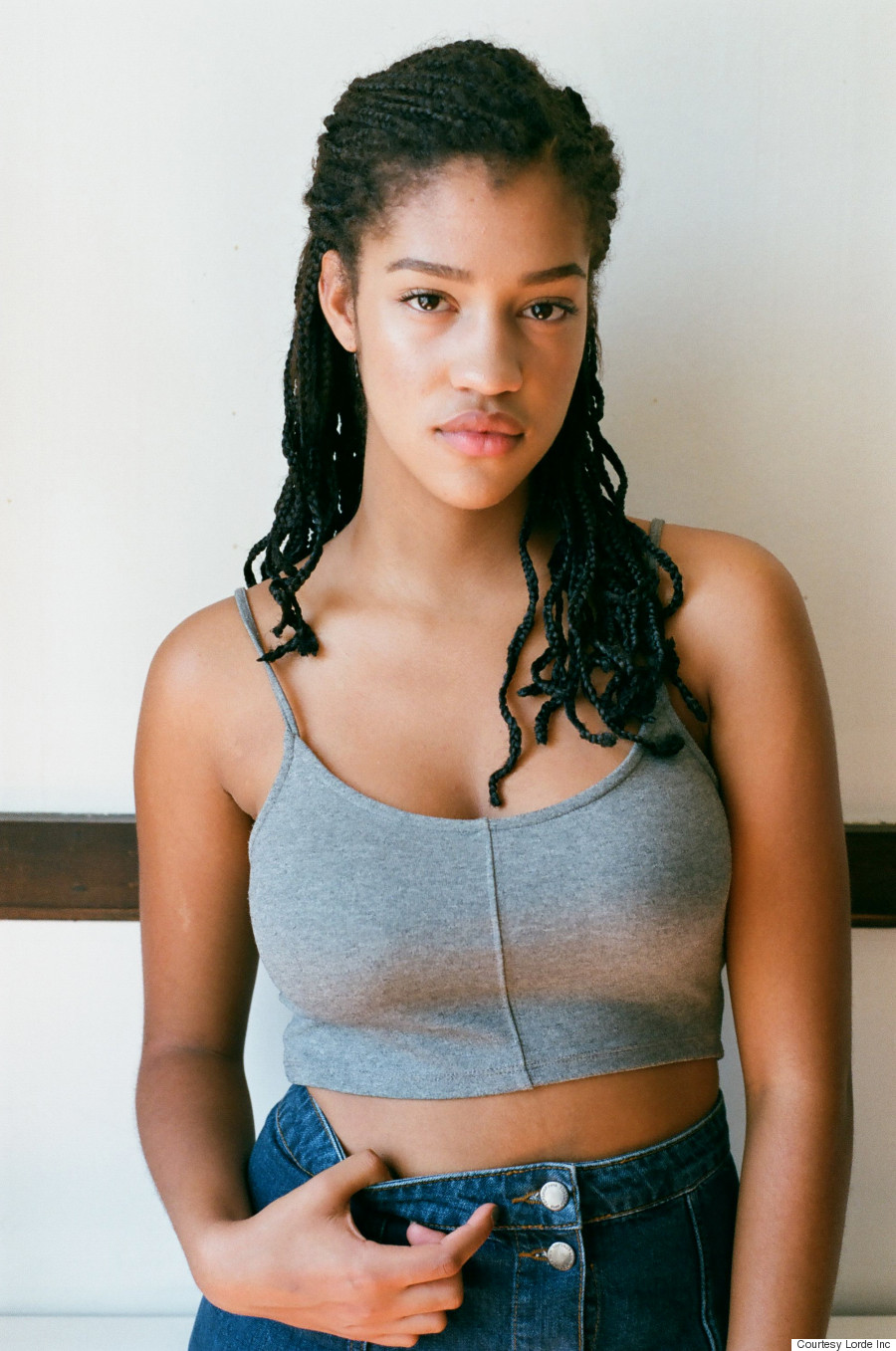 Model Cyan of Lorde Inc
The proof is in the profit. Barry points out that when Dove started using "real women" in their ad campaigns, sales went up 600 per cent in two months. He also points to a study he conducted, showing the tired trope of fashion marketing needing to present generally unattainable ideals (read: white, blond, overly thin) is not only unhealthy but ineffective at reaching target audiences. With Baby Boomers aging, the average woman being a size 14, and cities like Toronto and Vancouver having populations that are over 40 per cent minorities, the concept of the average consumer is rapidly changing. Based on purchase intentions, most women want to see models who look like themselves. They also want brands who commit fully to diversity (and not just tokenism), with styling and art direction that is on par with industry standards.
Unfortunately, the idea still hasn't quite caught on. With huge cultural conversations surrounding diversity spurred by everything from #BlackLivesMatter to Caitlyn Jenner to Netflix, it would seem only natural for fashion to follow suit. However, according to The Fashion Spot, 2015 was all hype and little substance. Of 460 print ads, 84.7 per cent of models cast were white (roughly the same as other years). There were only three trans-identified models in major campaigns in 2015, though this was a notable increase from last year when there were none.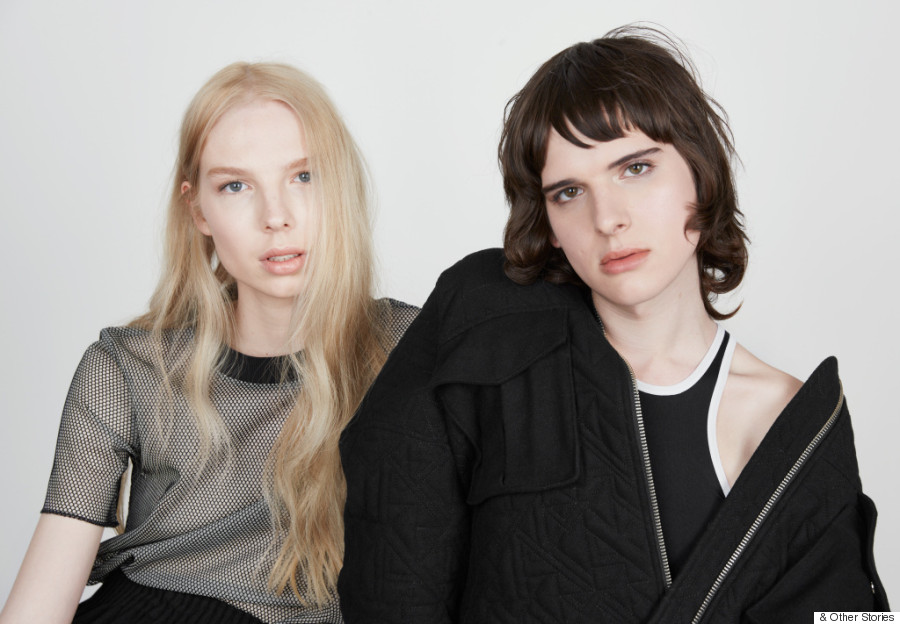 & Other Stories ad campaign featuring transgender models Valentijn De Hingh and Hari Nefstylist.
It's common practice to blame a lack of inclusion on fashion editors, marketers and designers. However, in terms of diversity, it is modelling agencies who arguably play the most important role. They are the gatekeepers, deciding not only who gets signed and becomes a "working model," but also which talent casting directors and media members see for consideration.
For models who do not fit the traditional industry mould, getting signed can be virtually impossible. Karen Diamond, director of Europe's largest modelling agency Models 1, recently reiterated some of the agency world's more archaic beliefs to Runway Riot: "There are certain measurements that are required to be a fashion model. I don't think they are unreasonable or unachievable for somebody if they have the right body type."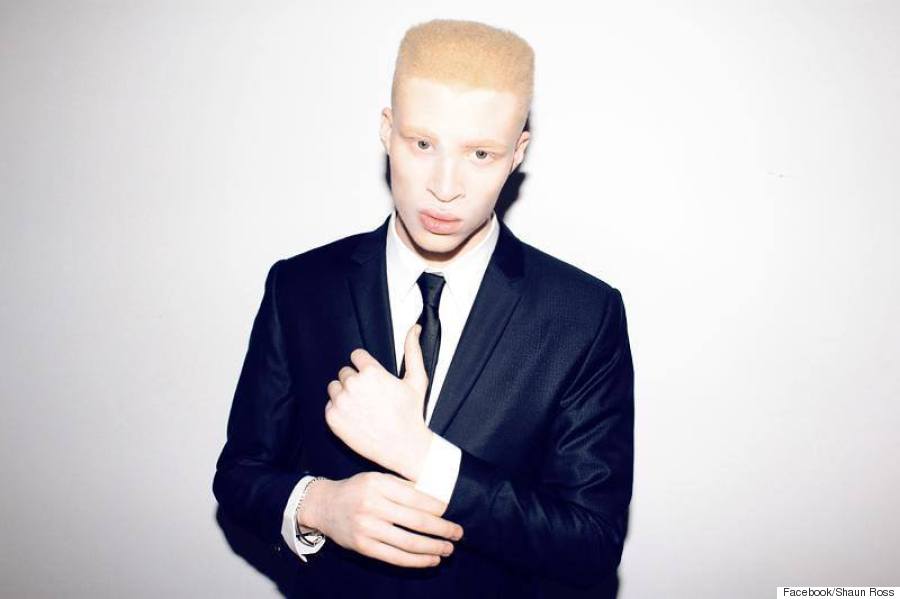 Model Shaun Ross.
I spoke to Shaun Ross (pictured above), the first American albino male model and appearing on Amazon's "The Man In the High Castle," who is regularly mentioned in discussions on diversity in fashion. Beyond his noteworthy career, including modelling for Givenchy and Alexander McQueen, he has become a leader in improving inclusivity, body image and celebrating difference through his Instagram, the movement In My Skin I Win, as well as the charity Under the Same Sun, which helps protect albino children in Africa.
"I think the agencies play a huge part. Inside of New York, models used to make jokes about certain agencies and call them 'crayon boxes' because it would feel like the same kind of model but in a different shade or colour. It sounds like a form of diversity but it really isn't. It's saying, 'I will accept you if you have a different skin colour as long as you look like this.' It's controlled diversity.'" - Shaun Ross
Ross also notes that the line between inclusivity and exploitation is "really thin."
Discovered on YouTube, Ross is continually inspired by — and grateful to — models like Alek Wek, Connie Chiu and Canada's Stacey McKenzie, who he feels laid the groundwork for facilitating diversity in the modelling world. This is not to say things were easy though. Before his big break and current contract with Next Models LA, Ross notes he regularly emailed virtually every major agency in the world looking for representation — to no avail. At one particularly rough encounter at models.com, he had an agent tell him she liked his look but was unsure if photographers would accept his nose as it makes his face unsymmetrical. Similarly, other casting directors have both asked to touch it or if it could be removed.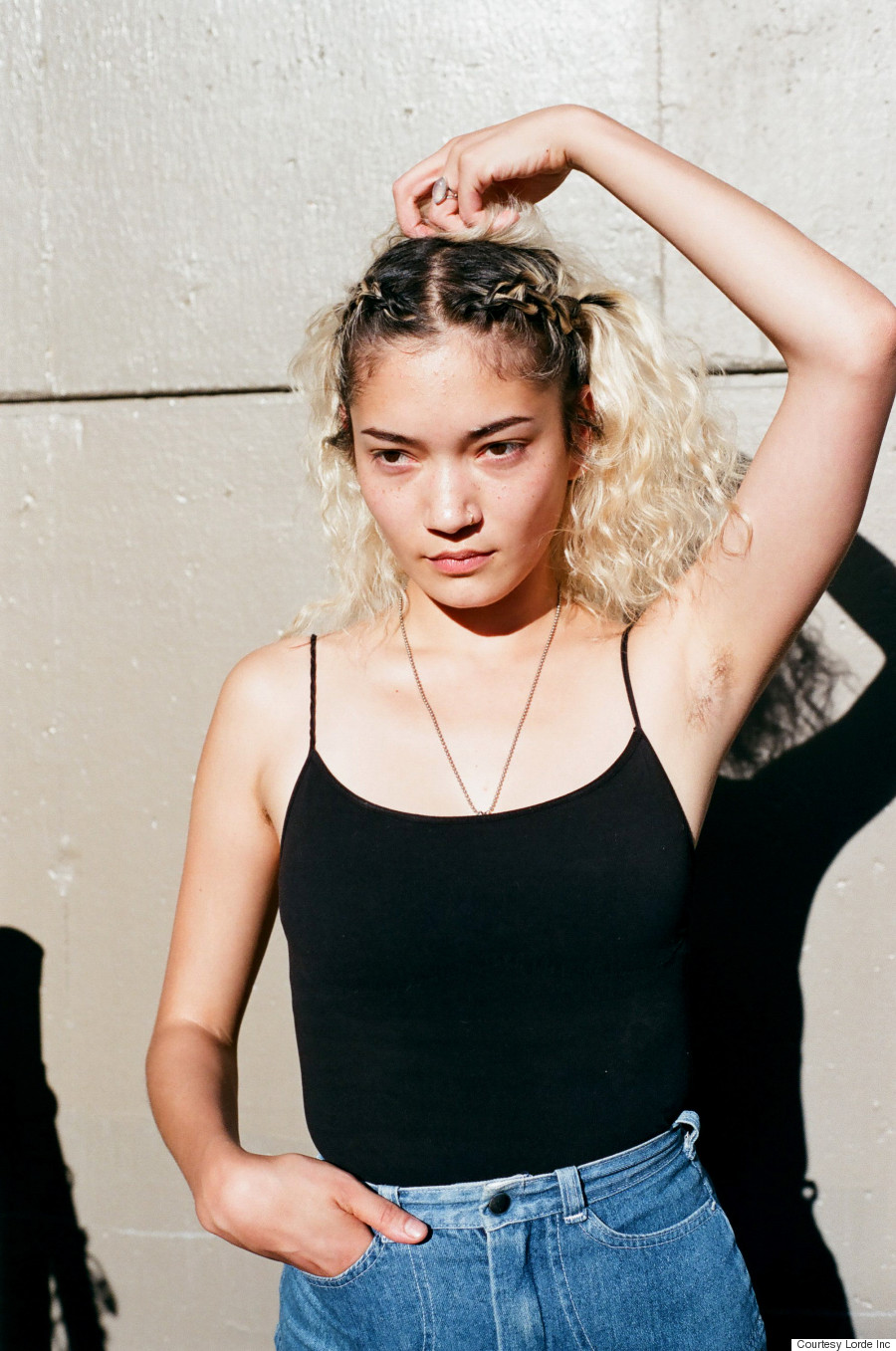 Model and musician Evy Jane of Lorde Inc
This is not to say all agencies reject diversity. Lorde Inc has made a name for itself by putting marginalized groups at the centre of its signing practices, representing only non-white models. While the agency is London-based, it also has a presence in Toronto and New York City.
Founder and Toronto native Nafisa Kaptownwala clarifies, "We prefer to say inclusion rather than diversity. People often confuse diversity to mean we have one token black model or one token model of colour. The intention is to be more inclusive of all the intersections whether they be models with different disabilities, sexualities, non-binary gender or transgender. The intention is to represent all types of people and colours."
"Although the fashion community in our country may be small, it should still reflect Canadians." - Nafisa Kaptownwala
Cathy LeDrew, managing director of Toronto's Plutino Group, puts the onus on the media and brands."At the end of the day the clients make the decisions based on the consumer demand. Agencies should put forth a full range of possibilities which showcase a world demographic."
The agency, which represents McKenzie, has signed models from a variety of races and aesthetics. "There is still a lack of clients requesting size diversity but that is something we hope will change," says LeDrew.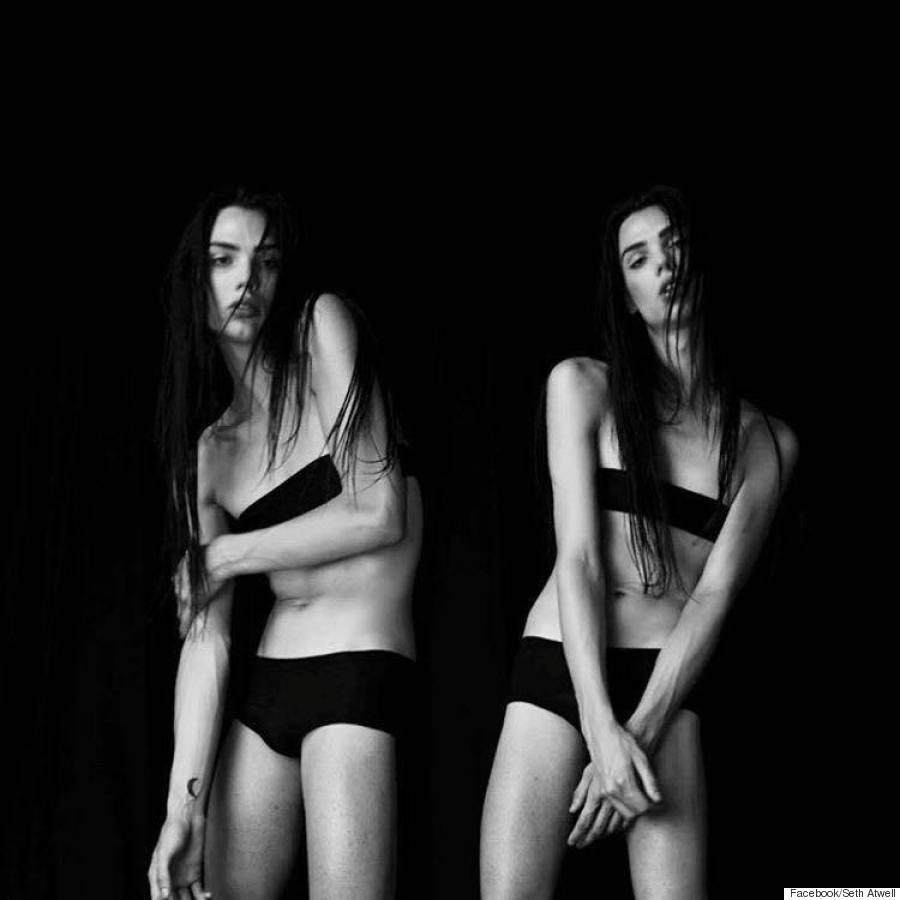 Toronto model, Seth Atwell.
Nova Scotia-born Seth Atwell is a gender non-conforming model represented by Plutino in Toronto and STATE Management in New York City. While he notes he is "definitely happy" with his representation at Plutino, he found he had to leave Canada to find more work in America.
"Toronto's really commercial and kind of conservative, and that's really not me. Once I got to New York, there were a lot more open doors for me."
This is a common narrative for Canadian models with more divergent looks — namely, having to leave their homeland for better opportunities in the States, Europe and Asia. Atwell's androgynous aesthetic has already landed him a job walking the catwalk for Hood By Air at New York Fashion Week last season, and he is off to South Korea for a month in January.
Even Scarborough native Winnie Harlow, the break-out star of cycle 21 of "America's Next Top Model" and easily the show's most successful contestant to date, tells the Guardian that she was rejected by every agency in Toronto. Despite lucrative contracts with Diesel and Desigual, she remains unsigned to an agency.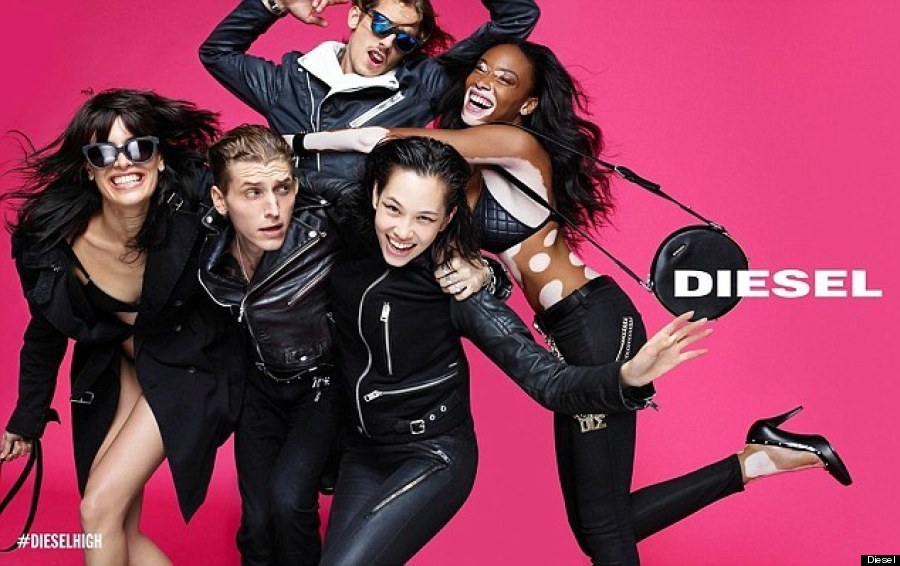 Winnie Harlow (far right) stars in Diesel's spring 2015 campaign.
"Toronto just could be just so much more," Atwell laments. He is optimistic about fashion overall though, "Every year, every season I think it's being recognized that there's so much more diversity in the world now. Especially for designers, they just always look for something cool and unique."
Diversity in fashion may be a global issue, but this is especially poignant in a country like Canada and a city like Toronto — where multiculturalism and inclusivity are at the core of our identity. Ultimately, whether the blame is on the agencies or editors or designers, it is inconsequential. A concerted effort must be made to act as whistleblowers, whether it be with our wallets or our Facebook walls, to celebrate diversity when we can and call out those who flagrantly ignore it.
Follow Huffington Post Canada Style on Pinterest, Facebook and Twitter!
Also on HuffPost
Models Of Diversity Catwalk Show 2015