VANCOUVER — Lululemon Athletica Inc. says its third quarter net income fell by 12 per cent to US$53.2 million and the clothing retailer has lowered its revenue and profit expectations for its current financial year. Lululemon shares dropped on the news in pre-market trading Wednesday. The stock was down 11.8 per cent, to US$52.16 on the NASDAQ. The Vancouver-based company, which reports its results in U.S. currency, says overhead expenses and the cost of goods sold rose faster than revenue, which was up 14.4 per cent to US$479.7 million from $419.4 million last year.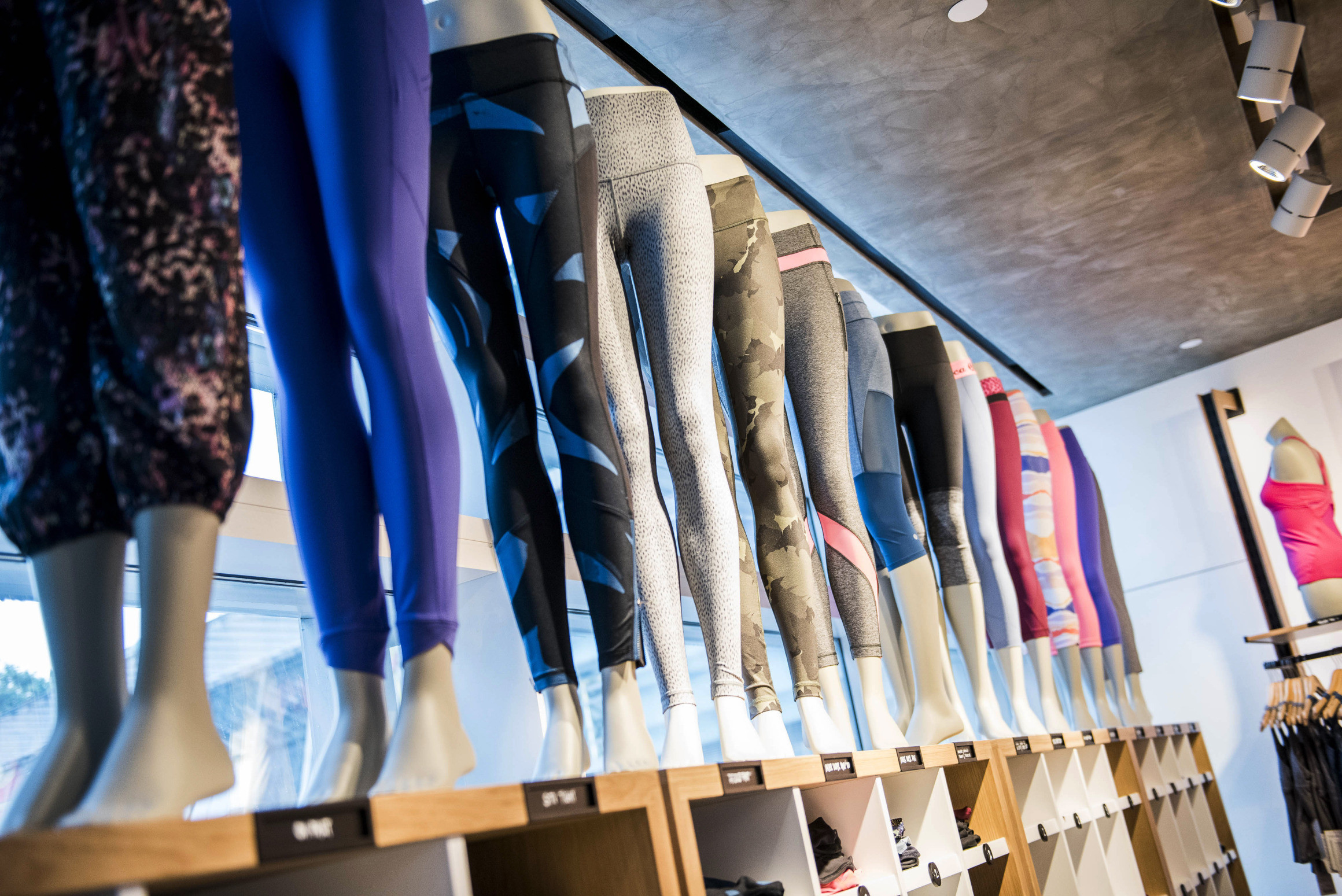 Athletic apparel sits on display inside a Lululemon Athletica Inc. store at the International Finance Centre mall in Hong Kong, China, on Monday, June 22, 2015. (Getty Images)
Lululemon's cost of goods rose 22.4 per cent compared with last year's third quarter to $254.9 million while selling, general and administration expenses rose 20.5 per cent to $156.6 million. Its profit for the quarter ended Nov. 1 amounted to 38 cents per share, down from 42 cents per share a year earlier. Excluding favourable tax-related items, Lululemon's proft would have been 35 cents per share. The company say its full-year revenue estimate has been lowered to between $2.025 billion and $2.040 billion, which reduced the top end of the range by $15 million. Lululemon is also lowering its full-year earnings estimate to between $1.81 and $1.84 per share, including the favourble tax items, compared with the previous estimate of between $1.87 and $1.92 per share.
-- With a file from The Huffington Post Canada