Melissa McCarthy has launched her new holiday clothing collection, and it looks gorgeous.
The 45-year-old "Spy" star showed off a slimmer figure in new promotional images, shot by Brian Bowen Smith, for her Seven7 line, and the actress looks fantastic.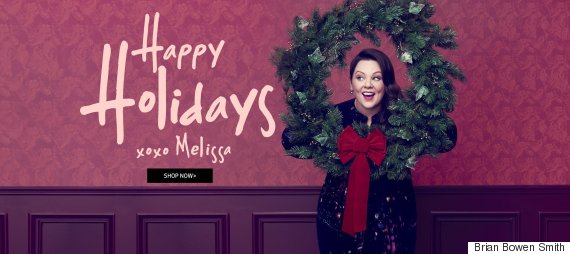 After a reported 50-pound weight loss this year, McCarthy told Life & Style in June that a change in mindset helped her slim down.
"I truly stopped worrying about it," she said.
"I think there's something to kinda loosening up and not being so nervous and rigid about it that, bizarrely, has worked."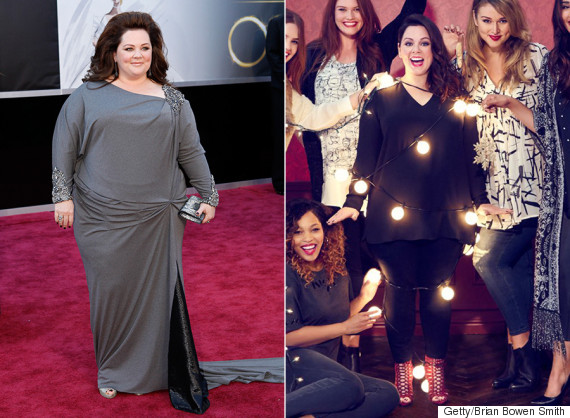 Left: In February 2012.
Part of the mission of her Seven7 clothing line -- which launched in August -- is to banish the idea of "plus-size," which she told Refinery29 she loathes.
"Women come in all sizes. Seventy percent of women in the United States are a size 14 or above, and that's technically 'plus-size,' so you're taking your biggest category of people and telling them, 'You're not really worthy.' I find that very strange."
She also doesn't like how plus-size clothing is segregated in stores.
"You're saying: 'You don't get what everybody else gets. You have to go shop up by the tire section.'"
Her goal is to have her whole line -- which is available in sizes two through 28 -- on the "regular" floor of stores within five years, she told People in August.
Back in September she said that two big-name stores had already signed on to the idea. Let's hope that trend continues!
Follow Huffington Post Canada Style on Pinterest, Facebook and Twitter!
Also on HuffPost
Melissa McCarthy's Style Evolution