The 2015 Victoria's Secret Fashion Show aired on Tuesday night, bringing models heralded as the world's most beautiful women to television screens around the world. But with their bombshell waves (aside from one model, Maria Borges, who asked to sport her natural locks), fit physiques and striking faces, the army of models all catered to one specific standard of beauty, which isn't exactly inclusive.
But what about women who don't fit that mould? Are they considered to be less beautiful or sexy?
According to model Rain Dove, they shouldn't be — and rightly so.
The androgynous woman, who is often mistaken for a man or transgender woman because of her short hair and strong features, wanted to prove this point by recreating Victoria's Secret ads as seen in the brand's holiday catalogue. She then Photoshopped actual Victoria's Secret models' faces onto her 6'2 frame and hourglass figure (her measurements are 32DD-26-34) and did a side-by-side of her photos and the edited versions to prove that beauty is, indeed, subjective.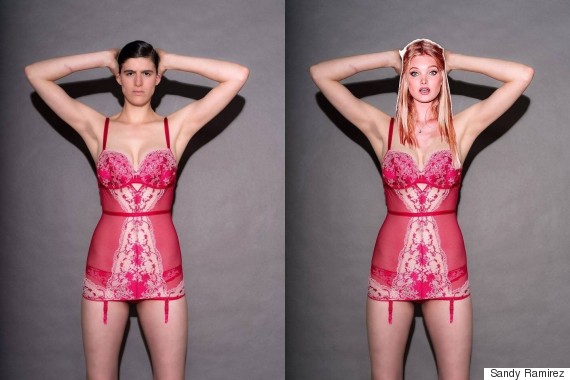 "I decided I'm not going to wait for the big moment when Victoria's Secret would say this is acceptable," the 26-year-old tells People magazine. "I figured I would just do a photo shoot, and show people that I'm not afraid to do this, and they shouldn't be either. They shouldn't be ashamed of their bodies."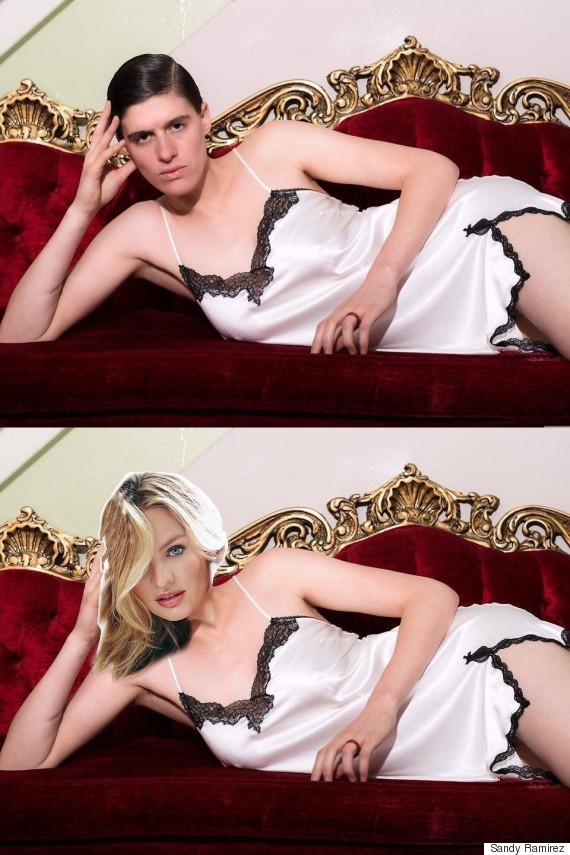 Dove, who has walked in both men and women's fashion shows at New York Fashion Week, tells the Daily Mail that through her career, she's "experienced first hand what people deem as beautiful."
"It's not me. It's not most people," she says. "It's limited and small. It needs to change."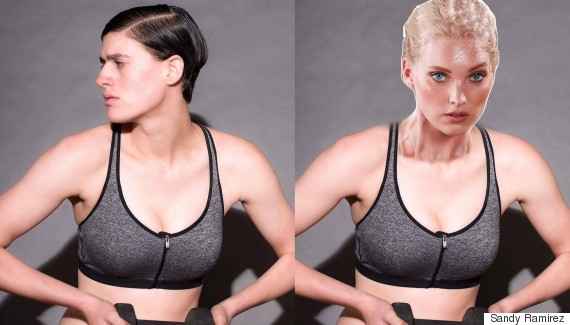 And while she's "always wanted to be a Victoria's Secret angel," she tells People, "I wouldn't want to do that unless Victoria's Secret was able to embrace me as a whole person — my lifestyle, my sexuality, and the ability to wear lingerie, while also wearing a suit."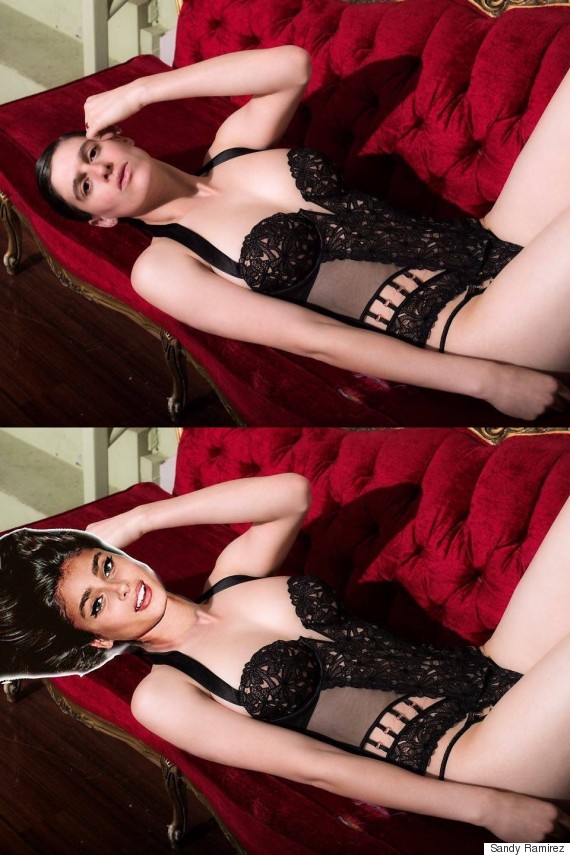 Though Dove tells Mic she realizes "Victoria's Secret is entitled to brand themselves the way they want to," she hopes the brand will use its influence and power to "do good with their company by simply being more diverse."
"Victoria's Secret should highlight real women that actually purchase their clothing. I would love for them to start featuring more real bodies and diverse women," she explains to People. "Victoria's Secret has the ability to tell people, 'It's okay,' when they wake up in the morning. They have the ability to change lives."
Follow Huffington Post Canada Style on Pinterest, Facebook and Twitter!
Also on HuffPost
Victoria's Secret Fashion Show 2015