Baby faces are the cutest, but baby faces squished into the shape of rice balls are even cuter!
In Japan, this trend is exploding on social media thanks to comedian Masahiro Ehara. According to Buzzfeed, he was the first to post photos on Twitter of him squishing his kids' faces.
ちなみにうちの子全員このオニギリ大好き。

2歳にもなると恍惚の表情がわかるね(笑) pic.twitter.com/SyWe2MfmTx

— エハラマサヒロ (@eharamasahiro) June 18, 2015
Rice balls are traditional Japanese treats that are shaped by hand. For reference, they look like this: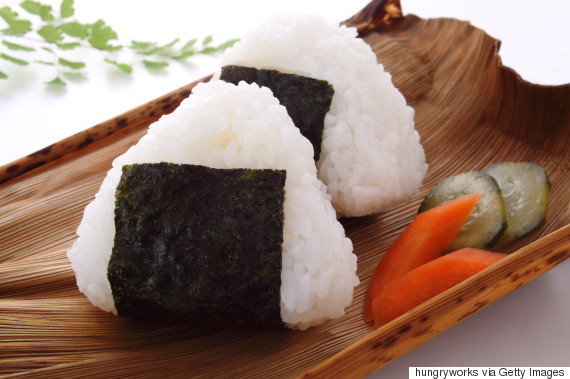 Ever since Ehara's baby photos went viral back in June, rice ball babies has become one of Japan's biggest memes. Now everyone is posting the most adorable images of themselves squishing their little one's face on social media.
Here are some of our favourites (don't worry, no child was harmed in the face squishing):
ひょー!! pic.twitter.com/GrzYnM3G4z

— エハラマサヒロ (@eharamasahiro) June 18, 2015
#赤ちゃんおにぎり pic.twitter.com/jrW4gT9tnA

— Toshiya Matsumoto (@tmcc) July 13, 2015
インスタの「#赤ちゃんおにぎり」をチェック!手できゅっと包んだ赤ちゃんが可愛くて癒される〜♡ @candypot_jp

→ http://t.co/zIJuWJyTtH pic.twitter.com/EoIzogDv9m

— mina (@flammin16) July 2, 2015
赤ちゃんおにぎりの軌跡

#赤ちゃんおにぎり pic.twitter.com/O9Mo5J7s3V

— ふな子 (@funaaa_ym) July 12, 2015
Also on HuffPost
10 things your baby won't worry about