It should come as no surprise to anyone who's driven in a major Canadian city that traffic can get ugly on the streets. And according to a new study from The 10 and 3, Toronto gets to lay claim to the exact kind of title it would prefer not to have — the city with the worst traffic in the country.
In an infographic (you can see it with a full breakdown here), the analytical site used Google Maps to determine how long it will take for a "worst case scenario" trip in major metropolises across the country.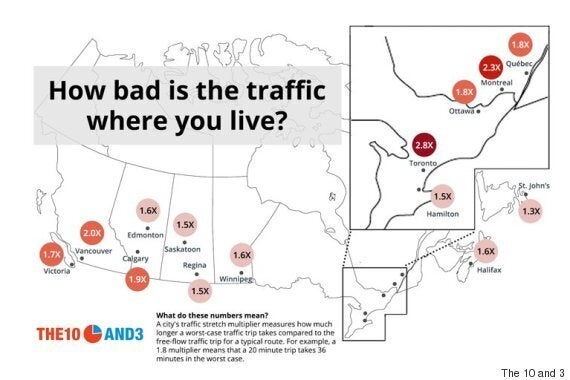 As for the worst offenders, Toronto and Montreal came out on top — if you can call it that. Vancouver and Calgary were next up, and as a commenter on the site pointed out, when you add population into the mix, the numbers make perfect sense. Except for Edmonton — it seems like The Big E might be doing something right when it comes to people vs. cars.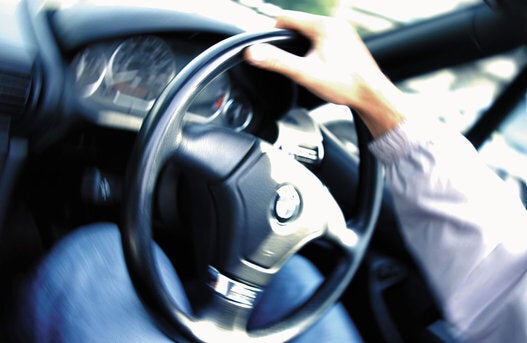 9 Tips To Help You Curb Road Rage