PARIS — The Canadian delegation at the climate-change conference in Paris remained optimistic on Friday that a deal could be reached with the deadline being extended to Saturday.
Federal Environment Minister Catherine McKenna said in a statement she was encouraged as talks continued after marathon negotiations overnight and well into the day.
McKenna said there was "good co-operation" on issues considered a priority for Canada.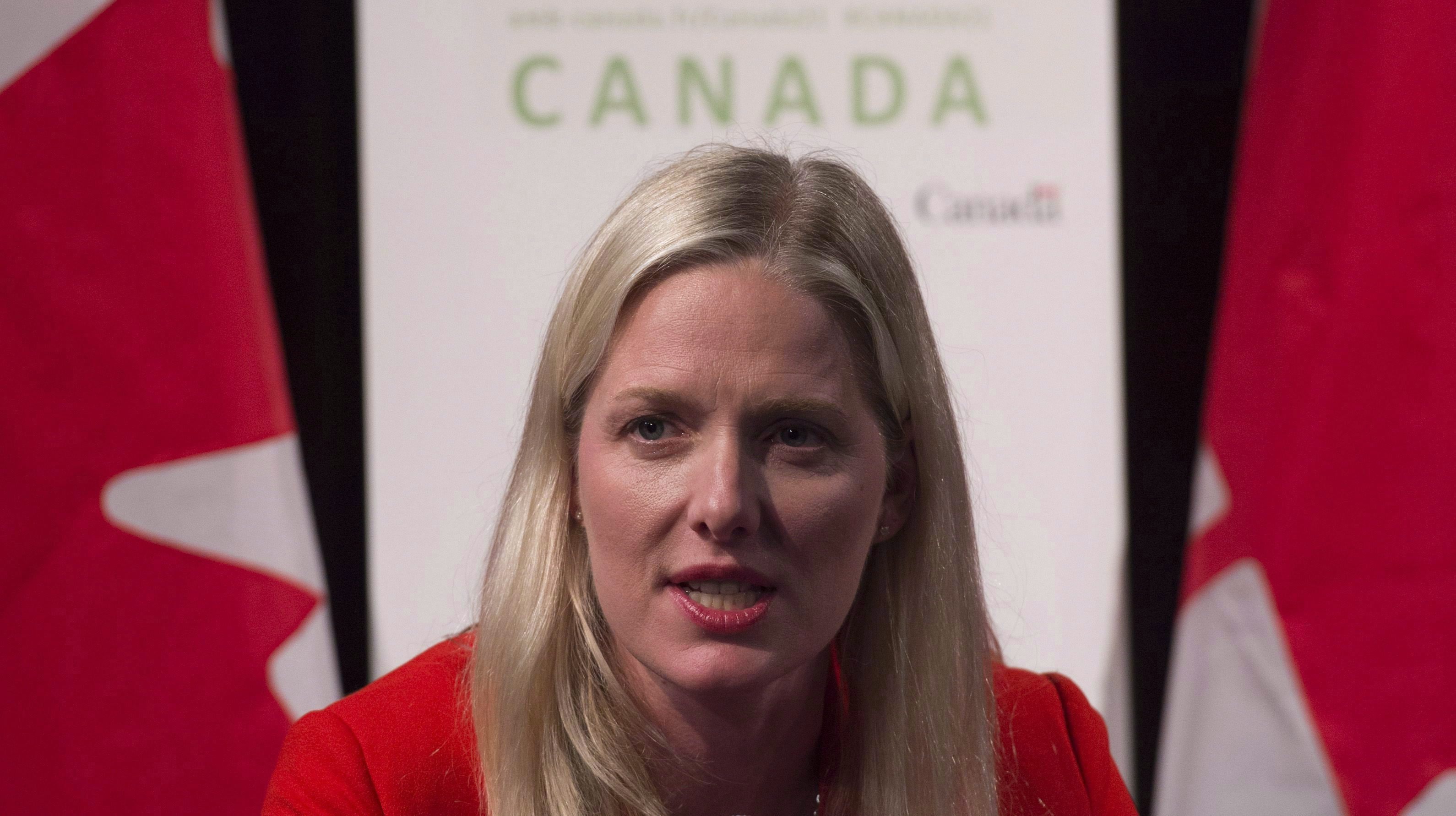 Catherine McKenna speaks during a news conference in Paris. (Photo: Adrian Wyld/CP)
She expressed satisfaction that the latest draft contains a commitment to limit temperature rise to "well below" 2 C, when compared with pre-industrial levels, as well as a push to "pursuing efforts to limit (the) increase to 1.5 degrees."
She voiced Canada's support for the 1.5 degrees target earlier this week, recognizing the urgency of the threat to small island states.
However, other Canadian priorities, such as carbon pricing, were weakened in the latest draft agreement, submitted late Thursday.
Canada has advocated for carbon pricing as a way of reducing greenhouse gas emissions and while the current draft recognizes this, it limits the scope to non-state actors instead of states.
Several Canadian provinces have already announced or implemented carbon pricing mechanisms in order to meet the reduction targets.
Manitoba has signed an agreement with Ontario and Quebec to link their cap-and-trade systems while Alberta and British Columbia have introduced a carbon tax.
The Canadian government also said the indigenous rights provisions in the draft are not sufficient.
As it stands, a paragraph in the preamble states parties must take into consideration the "rights of indigenous peoples" in the development of their climate change policies and actions.
"I am continuing to advocate for the inclusion of language on human rights and the rights of indigenous peoples in the text of the Paris Agreement," she said.
McKenna said there is co-operation on other Canadian priorities, such as revising targets every five years and transparent reporting by each country.
"These are crucial to our long-term success," she said.
Negotiators from more than 190 countries are aiming for something that's never been done: agreeing for all countries to reduce man-made carbon emissions and co-operating to adapt to rising seas and increasingly extreme weather caused by human activity.
ALSO ON HUFFPOST: