Dark under eyes circles are a common concern for women, which often leaves us wondering, how do we get rid of these suckers?
Though dark circles are often hereditary, there are simple steps you can take to reduce their appearance, beginning with a balanced diet, plenty of water and lots of sleep. When you combine this with a daily routine that includes an eye cream, an eye serum and the right concealer, you can keep those under eye circles at bay all day long.
We spoke with Denee Noel, Cosmetics Sales Manager at Holt Renfrew in Vancouver, B.C., who shared a few quick tips on how to get rid of under eye circles:
Apply Your Eye Serum & Eye Cream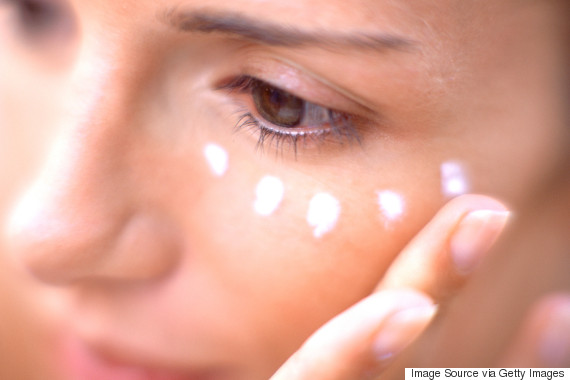 Eye serums will penetrate deeper into the skin and usually contain ingredients such as hyaluronic acid (to draw moisture to the skin), Argireline (said to have the same effects as Botox), vitamin K and Retinol (to increase circulation).
Apply a pea sized amount of the serum to the tip of the finger and gently tap the product around the orbital eye bone. Follow the serum with your eye cream, and then wait a few minutes for the products to absorb before applying your concealer.
Story continues below slideshow.
How To Conceal Dark Circles: Beauty Fix

Choosing & Applying Concealer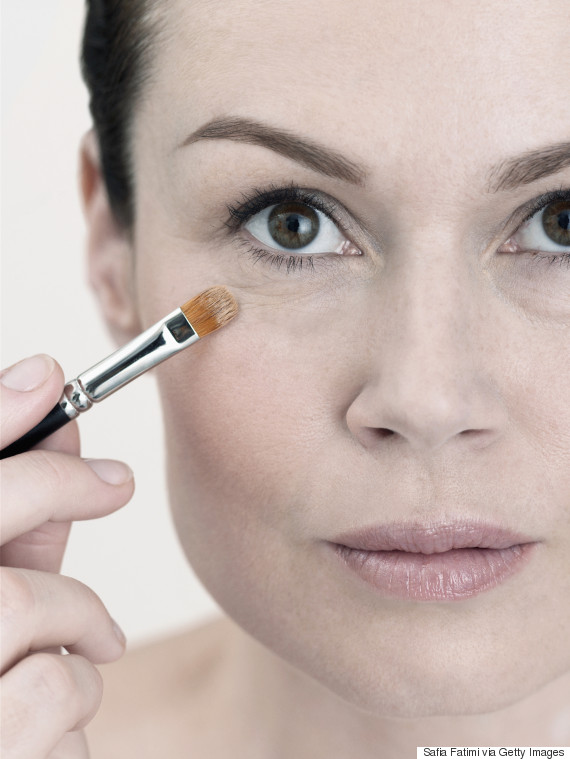 There are a couple of factors you will want to consider when choosing a concealer:
First decide on your desired finish.
A medium-coverage concealer will give the most natural results. However, if your under eye circles are more severe, you might opt for a full-coverage concealer.
Next, you will want to take your skin type into consideration.
Dryer skin may feel more comfortable with a liquid concealer, and oily skin may prefer a cream or powder concealer.
But no matter what, always choose a concealer with a warm base.
If your under eye area is darker than the rest of your skin, but you choose a concealer that is the same colour as the rest of your skin tone, it will leave your under eye area looking ashy. When applying concealer, first camouflage the under eye area with the concealer, and then blend and bring the concealer to your natural skin tone.
The best tip for applying concealer is to blend, blend, blend! Using the blending brush will ensure that you are not tugging on that delicate eye area. At night, always gently remove your eye makeup with cotton pads, and then re-hydrate with your eye serum and eye cream.
Follow Huffington Post Canada Style on Pinterest, Facebook and Twitter!