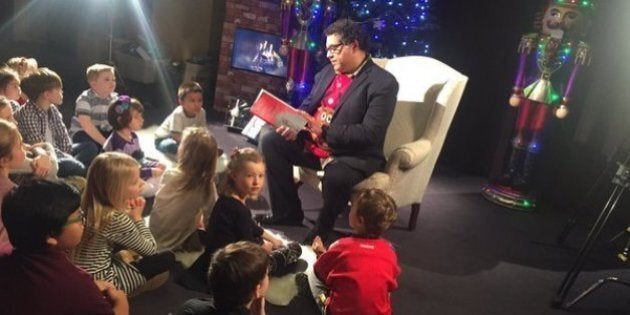 Calgary's mayor sat down with school kids this week for his rendition of Dr. Seuss' How The Grinch Stole Christmas, as the latest installment of "Mayor Nenshi Reads."
We don't know what's more adorable — the kids or Nenshi's reindeer sweater.
The mayor, who is Muslim, has been reading Christmas books to students in schools across Calgary this week.
And still making time to be sassy on Twitter.