"Some teacher reflexes never cease."
So said Prime Minister Justin Trudeau's photographer, who captured this sweet moment between Canada's leader and a young student sitting on the steps of Parliament.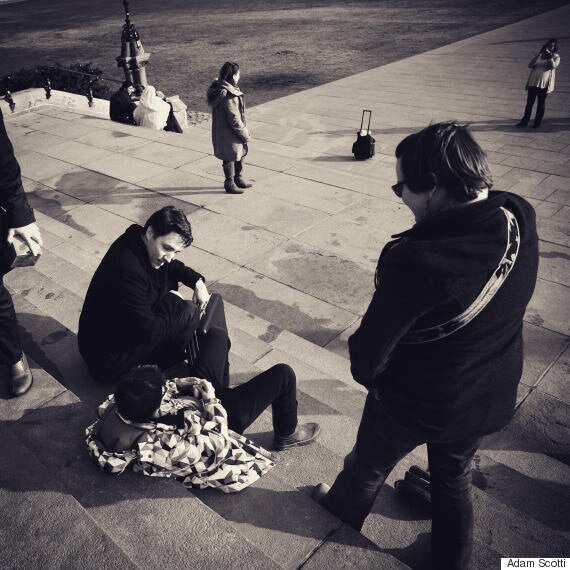 Photographer Adam Scotti snapped a discreet photo of the moment and posted it to Instagram Friday.
Sometimes, all you need is someone to listen.


When Ella-Grace was all smiles on her dad's campaign trail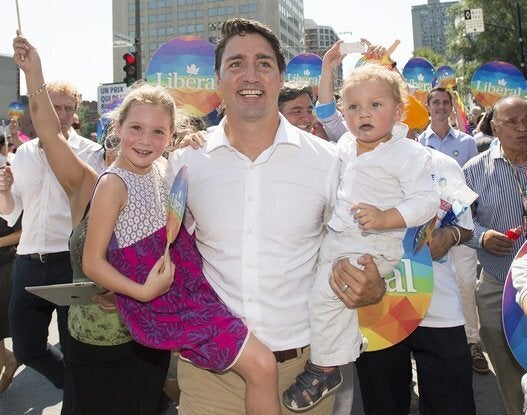 When the Trudeaus decked out Hadrien in full Blue Jays' attire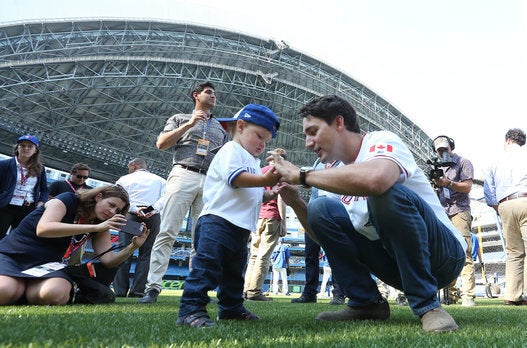 Steve Russell via Getty Images
When the kids literally stole the spotlight at their dad's swearing-in
THE CANADIAN PRESS/Fred Chartrand
When Hadrien and his mom shared this sweet moment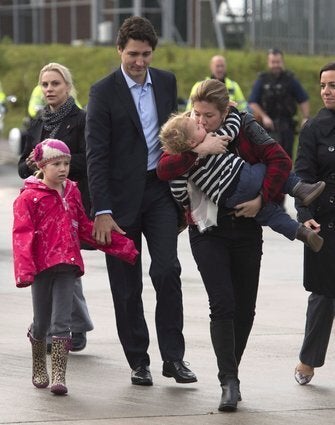 The Canadian Press/Adrian Wyld
When the kids shared their dad's "Star Wars" love on election night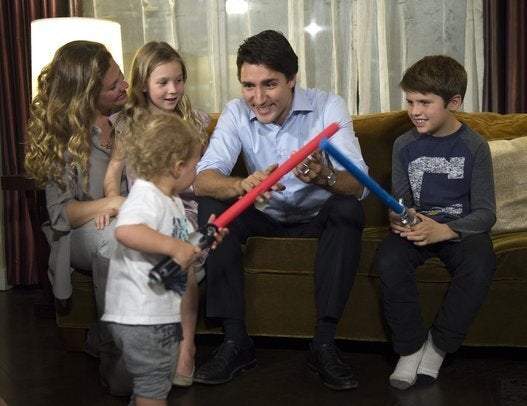 When Xavier proved to be the perfect gentleman for his mom and grandmother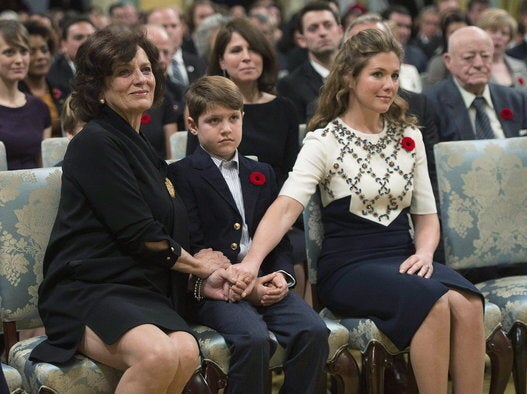 THE CANADIAN PRESS/Sean Kilpatrick
When Hadrien perfected this balancing act...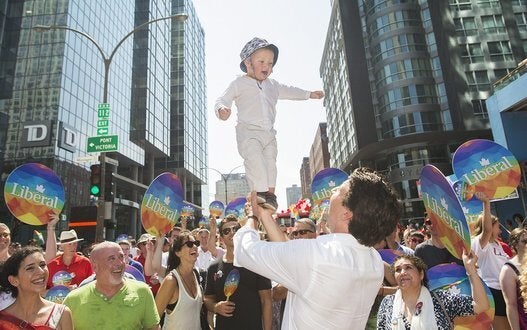 And partook in the cutest game of catch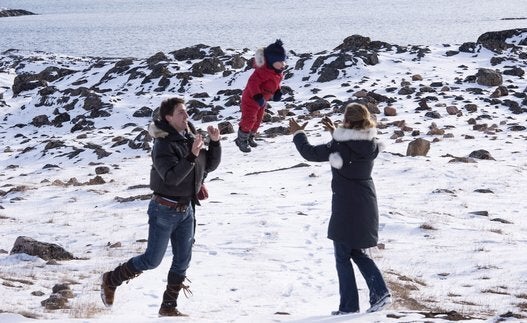 When the kids spent the day at a pumpkin patch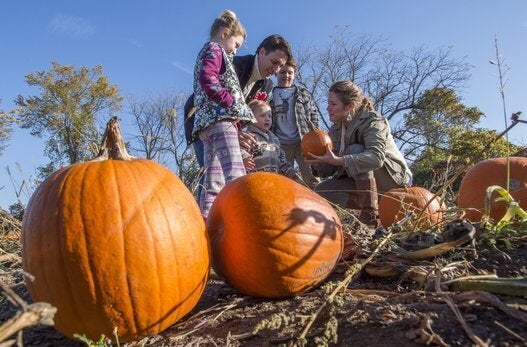 When Hadrien ran into his father's arms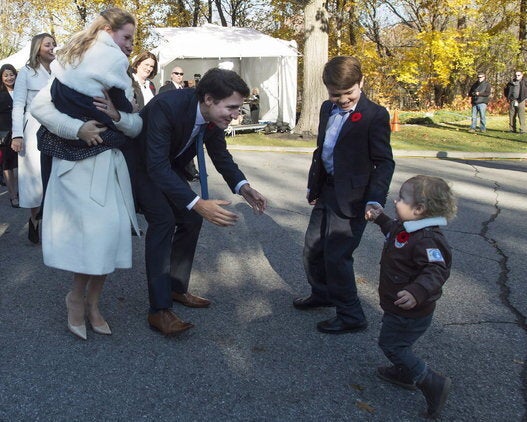 THE CANADIAN PRESS/Sean Kilpatrick
When the kids got in the Halloween spirit with their parents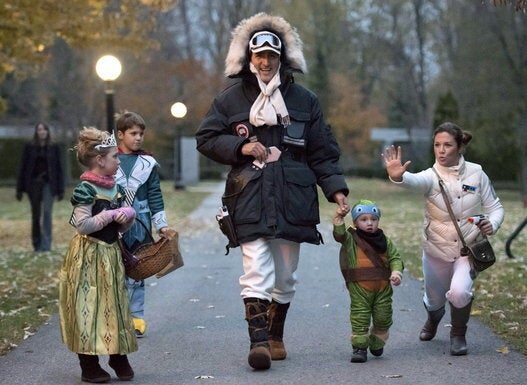 THE CANADIAN PRESS/Justin Tang
When Hadrien's chubby cheeks were just too much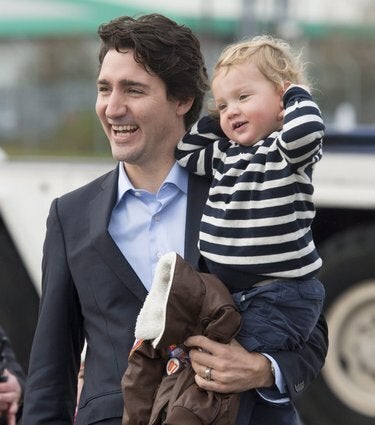 When Ella-Grace snuck kisses on her little brother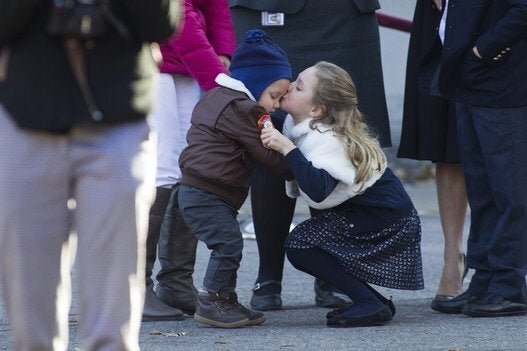 THE CANADIAN PRESS IMAGES/Lars Hagberg
When the kids took turns passing Hadrien around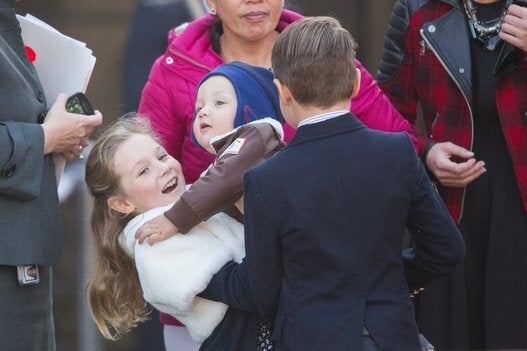 GEOFF ROBINS via Getty Images
And when Hadrien shared this funny face moment with his father