The hacker group known as Anonymous has set its sights on Donald Trump after the Republican presidential candidate floated a ban on Muslims entering the United States.
"The more Muslims feel sad, the more ISIS feels they can recruit them," a masked man says to the camera.
"The more the United States appears to be targeting Muslims — not just radical Muslims — you can be sure that ISIS will be putting that on their social media campaign. Donald Trump, think twice before you speak anything. You have been warned."
While the hacker group clearly opposed to Trump's proposed policy, the U.S. public is more split.
Only 25 per cent of Americans approve of the idea, according to a study from the NBC-Wall Street Journal.
However, 42 per cent of Republicans expressed their support, while 22 per cent weren't sure how they felt. The remaining 36 per cent were against Trump's idea.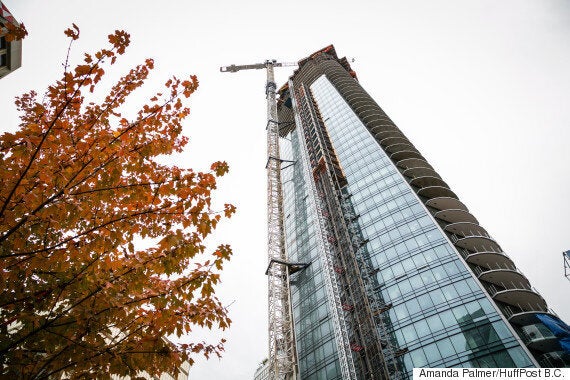 A Trump Tower under construction in Vancouver is expected to be completed in 2016. (Photo: Amanda Palmer/HuffPost B.C.)
"To have this — a tower named after this bigot — in the middle of our city is a real insult," Vancouver councillor Kerry Jang has said. "Donald Trump does not represent Vancouver in any way, shape, or form."
With files from The Associated Press, The Canadian Press