A report to be released later today by the Canadian Parks and Wilderness Society shows the woodland caribou are still under threat across the country.
But the environmental group believes a change in the political landscape is reason for optimism.
This is the third year the Canadian Parks and Wilderness Society has written a report on the state of woodland caribou. And once again the animals' situation isn't a whole lot better.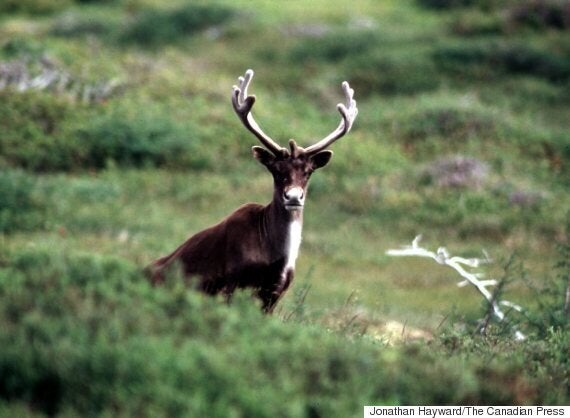 A caribou wanders the open plains along the south coast of Newfoundland. (Photo: Jonathan Hayward/CP)
"Caribou are still largely unprotected. The habitat has been protected one per cent more than the previous year," said Eric Hebert-Daly, CPAWS executive director.
That habitat is largely the boreal forest that stretches like a wide ribbon across the country but is increasingly fragmented by resource development.
Hebert-Daly said some provinces, such as Saskatchewan, have taken steps to limit that development, while others such as British Columbia and Ontario have not.
"So it's a bit of a patchwork. And even with all the work that has been done so far we're really a long way away from what the caribou need by 2017. So that continues to be a big concern for us."
The bright spot, Hebert-Daly said, is a change in government, both in Alberta, where some of the most endangered herds live, and at the federal level.
"There's been a huge political shift in the country over the last year and that does give us some optimism — that there is a greater emphasis on what can be done," he said. "Governments are now walking in with a fresh slate being able to see this problem perhaps for the first time, and being able to see how they can address it."
He points to Alberta's refusal to grant energy leases within all caribou habitat in July as a significant change.
Wolf cull not a long-term solution
The previous federal government released a recovery strategy for the woodland caribou in 2012. It gave provinces and territories until 2017 to come up with their own plans. The federal plan also requires provinces to update their progress every six months.
So far that has not been done, Hebert-Daly said, and if it starts under the current government that will be a huge improvement.
"A federal government that's concentrated on science-based decision making, on transparency, can in fact be very useful," Hebert-Daly said.
Some provinces have resorted to killing wolves, which hunt the caribou, as a way to save the species.
Hebert-Daly said in the short term that works, but a better long-term solution is to protect the boreal forest, which is also home to many endangered species and acts as a sink to absorb harmful greenhouse gases.
"By protecting a lot of these caribou herds' habitat you're actually ensuring that climate change mitigation is ensured. So you're actually solving many different problems by actually just protecting these caribou herds at the same time," Hebert-Daly said.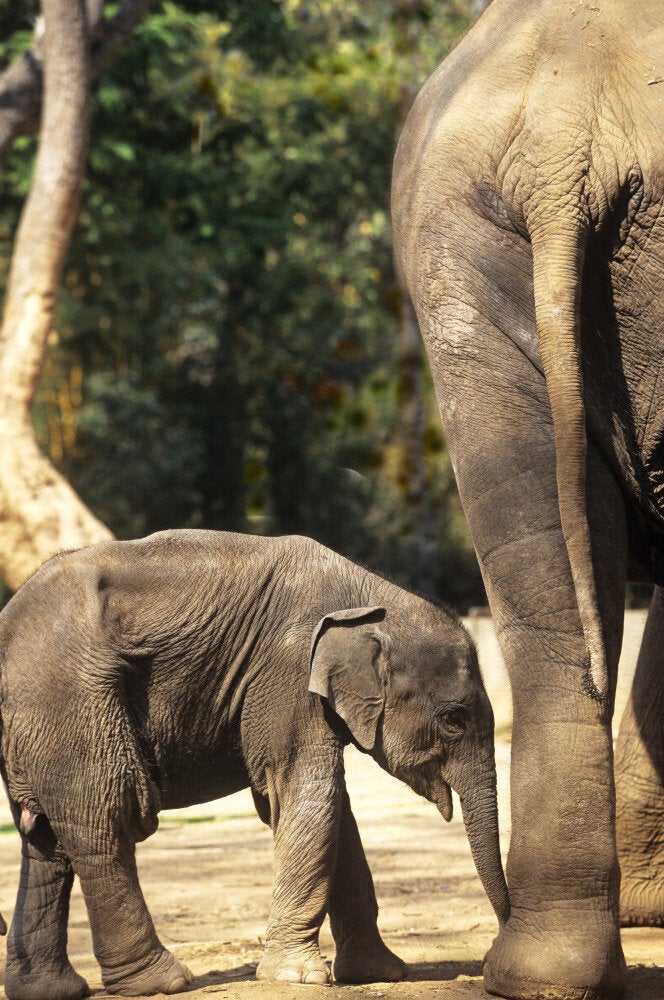 Top 10 Endangered Species That Need Our Help