Cheryl Cottrell-Smith
Alberta's capital has seen some incredibly delicious restaurants spring up over the past few years, and 2015 was no exception.
We asked a few local food bloggers to dish on their top places to dine that opened in the past year. We've included their top 5 picks, plus an honourable mention that opened just a bit too early to be included.
Here's what they picked:
1. Nongbu Korean Eatery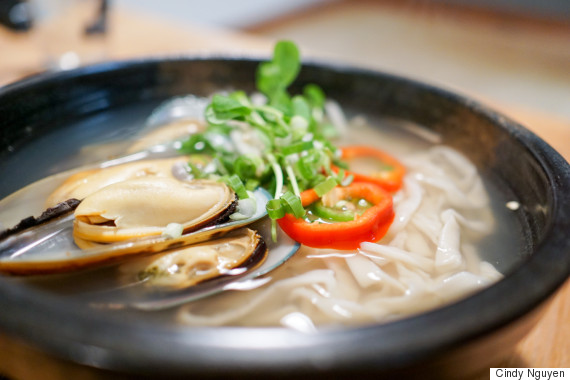 (Photo: Cindy Nguyen/Let's Om Nom)
Where: 8115 104th St.
"Nongbu Korean Eatery is offering up dishes that are distinct from other Korean restaurants in Edmonton. They have a small rotating menu, but their focus is to do those items well. Favourite dishes include the fried ddukbbokki (fresh chewy rice cakes, fried with a nice crisp and tossed in a nice balanced sweet and spicy sauce) and the kalguksu bowls (fresh hand cut Korean noodles in various broths)." — Cindy Nguyen, Let's Om Nom
2. Little Brick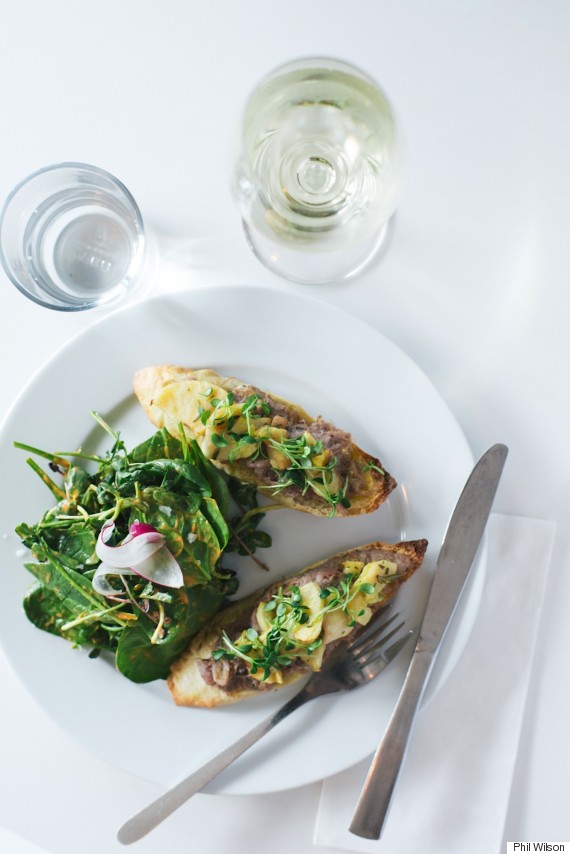 (Photo: Little Brick)
Where: 8115 104th St.
"Little Brick is a fantastic cafe located right on the river valley trail system, in a historic central Edmonton neighbourhood. The space itself is a heritage house that has been beautifully restored, and also has a large outdoor seating space where the cafe also grows their own herbs and salad greens. The food is simple, yet delicious, with an emphasis on freshness and quality. Dishes like a ricotta tartine, with cherry tomato and thyme, or a duck breast with crispy potato pave, apple fennel slaw, and saskatoon berry, make it obvious this isn't your typical cafe lunch. " — Phil Wilson, Baconhound
"Love the fact that Little Brick has turned one of Edmonton's historical homes into a general store and cafe. The menu is seasonal so it's hard to pick one dish since they're always changing! Their use of local and seasonal ingredients is one of the best features." — Cindy Nguyen, Let's Om Nom
3. 12 Acres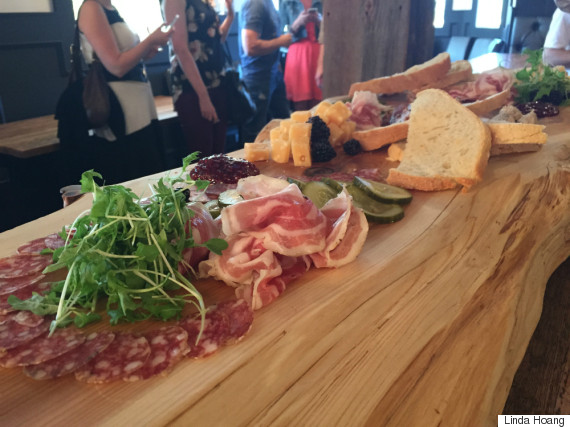 (Photo: Linda Hoang)
Where: 8 Mission Ave., St. Albert
"Farm to table, pasture to plate, 'local' food - these words have been used so much the past year that they can start to lose their meaning. 12 Acres' concept is one to be applauded — partnering with City Life Farms — which will only ever have as many cows (for example) as the restaurant needs to serve, and vice versa. Run out of a cut, that's it. They want the farm to exist for the restaurant and the restaurant to exist for the farm. Ambitious and exciting — but what it results in is fresh, well-prepared food.
"Recommended dishes: Charcuterie board (cured meats, bread, pickled veg all done in house, with some cheeses that are also done in-house), Sous Vide Pork T-Bone and the Reuben Sandwich." — Linda Hoang
4. buco pizzeria + vino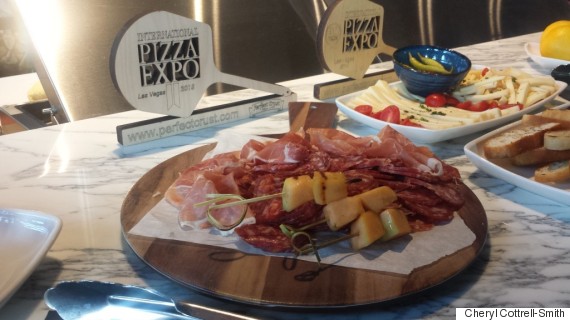 (Photo: Cheryl Cottrell-Smith/wine+dine)
Where: 105 130 Bellerose Dr., St. Albert
"buco offers a stylish and modern approach to traditional Neapolitan fare, with daily drink features that are almost as fabulous as their assaggini bar. Expect fresh, classic pizza toppings and a great variety of antipasti options. Favourite dish: Prosciutto wrapped figs—pan-fried and decadent." — Cheryl Cottrell-Smith, wine+dine
5. Prairie Noodle Shop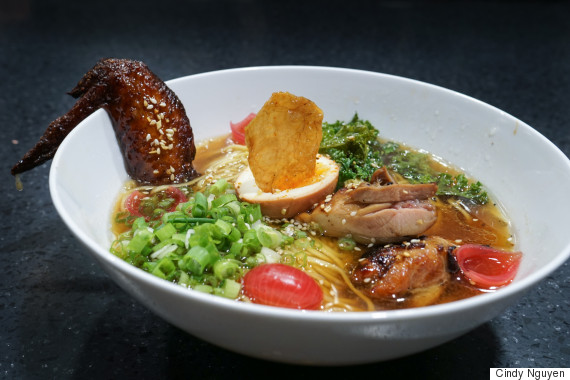 (Photo: Cindy Nguyen/Let's Om Nom)
Where: 10350 124th St.
Prairie Noodle Shop's soft opening was on Dec. 12, and they'll be officially open to the public on Dec. 15. Cindy Nguyen has had the chance to try their menu prior to their opening at some of their pop-up events, and she say the spot is sure to be a success.
"What makes them special: locally made fresh ramen noodles, locally sourced produce and meats and creative flavours and plating that's only home to Alberta. Favourite is their Roasted Barley Chicken." — Cindy Nguyen, Let's Om Nom
Honourable mention: Ampersand 27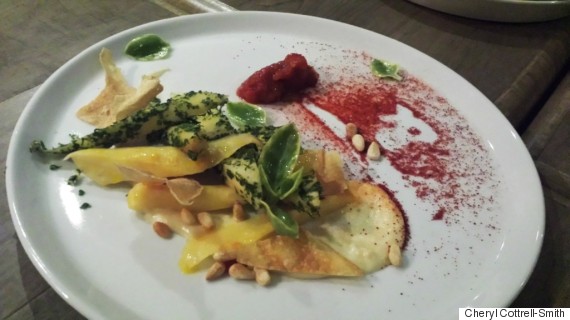 (Photo: Cheryl Cottrell-Smith/wine+dine)
Where: 10612 82nd Ave.
Ampersand 27 opened just two months too early to make it onto the list, but it sounded so delicious we had to include it. Here's what Cheryl Cottrell-Smith of wine+dine had to say:
"Not only is Ampersand 27 perfectly located on Edmonton's vibrant Whyte Avenue, it's the home of the city's most decadent build-your-own charcuterie board. Their drink menu alone is the very definition of craft cocktail culture, featuring more herbs than most dishes.
"Favourite dish: A handcrafted charcuterie. Preferably one that includes chorizo, Avonlea cloth bound cheddar, and Saskatoon and duck rillette."
Read about Calgary's best new restaurants of 2015 here.
Like Us On Facebook

Follow Us On Twitter

Also on HuffPost: