TORONTO — The sounds of the holiday season are pretty much the same from year to year: "Feliz Navidad," "Baby, It's Cold Outside" and "White Christmas" on constant rotation in supermarkets, department stores and coffee shops. New Christmas-themed pop songs do appear every year, and Thunder Bay, Ont.-native Paul Shaffer says it's no surprise why artists keep trying to record a new modern classic. "Everybody wants one, of course, because it comes back year after year," says Shaffer, who notes it's not easy to write an enduring holiday song and admits he's failed several times.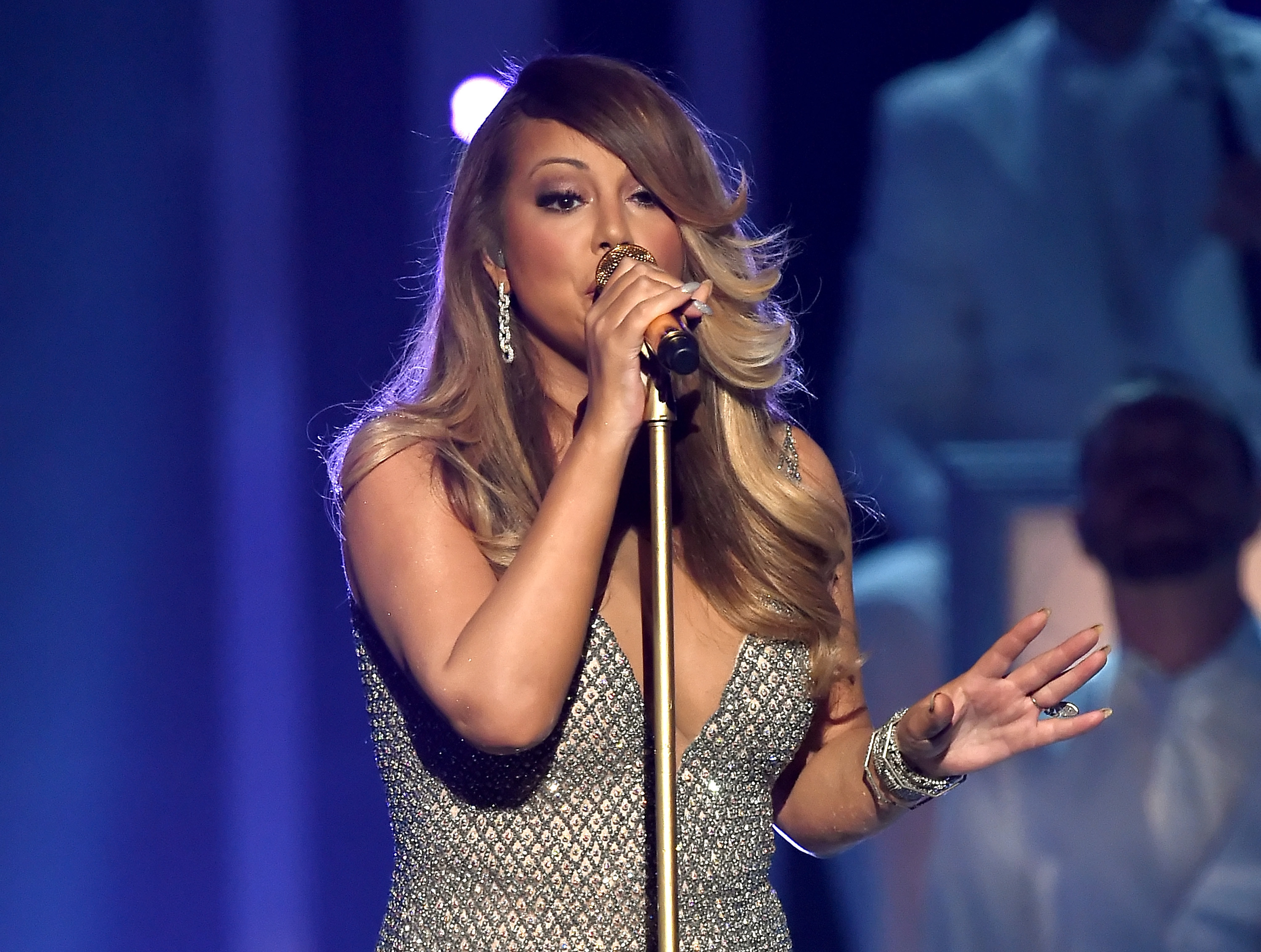 Mariah Carey's "All I Want for Christmas is You" is perhaps the biggest holiday hit of the modern era, and it came out some 20 years ago.
"You're talking to somebody who has written about four or five of them, including a followup to 'It's Raining Men' with The Weather Girls, which was called 'Dear Santa (Bring Me a Man This Christmas)'," says Shaffer. "It didn't click like 'It's Raining Men'." Shaffer followed that up with another stab at holiday fare, a tongue-in-cheek tune called "Kung Fu Christmas." "Because kung fu was so hot in R&B at the time," explains Shaffer, who regards "A Christmas Gift For You From Phil Spector" as the "holy grail" of holiday albums. Shaffer was also part of the celebrity ensemble — including comic Bill Murray and former Phantom Planet drummer Jason Schwartzman — that recorded "Alone on Christmas Day" with French rock band Phoenix for the new Netflix special "A Very Murray Christmas." Mariah Carey's "All I Want for Christmas is You" is perhaps the best and biggest example of a modern holidays hit — none others have come close in the roughly 20 years since it was released.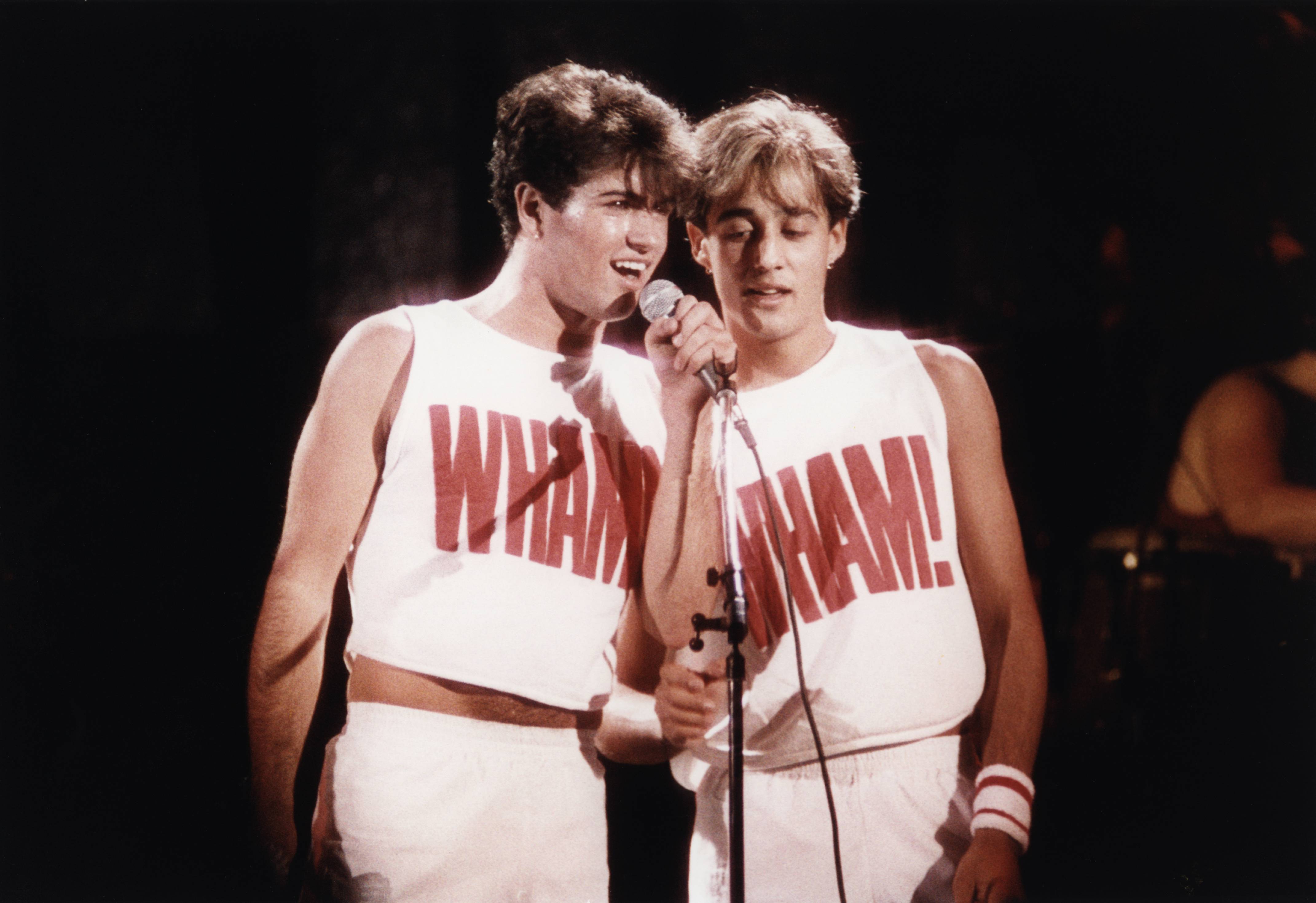 Wham!'s "Last Christmas" is a rare modern hit, a staple for kids from the eighties.
For the most part, the old classics hold their ground while newer tunes come and go. "It's scary (how) the vast majority of (new holidays) songs become disposable. They really do," says Wendy Duff, program director at Toronto's 98.1 CHFI, which has been playing Christmas music 24 hours a day since Nov. 15. Classics from Nat King Cole, Bing Crosby and Burl Ives remain "the core," despite a regular influx of fresh material. "It doesn't mean they're not strong, but they just don't have the staying power." She notes this year's new holiday-themed releases include albums from Jann Arden, Train, and LeAnn Rimes, as well as a fresh cover single from Seal. Canuck pop star Carly Rae Jepsen also entered the fray this year with a cover of Wham!'s "Last Christmas," itself a relatively new classic that has become a holiday staple for many children of the '80s.  Jepsen says she was drawn to "a melancholy" aspect of the song. "All of my favourite Christmas songs have an element to that, whether it's 'Blue Christmas' or 'Have Yourself a Merry Little Christmas,'" says Jepsen in a recent interview. "'I'll be Home for Christmas' has a sort of sad longing and yearning, which is something that I think we all sometimes feel over the holidays. It's not as talked about — it's usually, like, hot cocoa and family and Christmas. But there's sometimes a bit of heartbreak involved in that, too. "I've definitely gone through a breakup right before Christmas, where I felt none of the jolly sort of 'Jingle Bells' (songs) were doing it for me. And I think it's nice to have a song like this, because I think more people relate than you realize." Duff says modern songs seeking airplay should blend easily with the classics, since it's the old chestnuts that generally keep audiences listening. "It's got to fit in — we still play Andy Williams. It's such a unique time of year when a playlist can span 50 years," she says. "On paper, it looks ridiculous.... But it seems to work." And while there are complaints as soon as Christmas music begins being piped into public places, clearly many look forward to it. Duff says her radio station's online streams jumped 82 per cent since CHFI switched to holiday mode. And comedian Aziz Ansari, for one, loves it. "I'm really into the commercialization of Christmas — trees, lights, gifts, all that stuff — (and) Christmas music," the "Master of None" star said earlier this year, just as the season ramped up. "It's just fun. What other season has its own soundtrack?" — With files from Victoria Ahearn