A Norwegian PSA is calling on dads around the world to take a closer look at their actions and how they may add to rape culture.
#DearDaddy, put out by CARE Norway, an organization that advocates for women's and girls' rights, is a five-minute short narrated by an unborn baby girl appealing to her dad to help. Her chilling voice details experiences she is set to have once she's born.
"By the time I'm 14, the boys in my class will have called me a whore," she tells her dad. "It's just for fun of course, something boys do, so you won't worry, and I understand that."
She goes on to share how another boy will try to stick his hand down her pants while she's drunk at 16. Later on, she tells him she will be raped by a family friend at 21. Afterwards, she finds herself in an abusive relationship as an adult.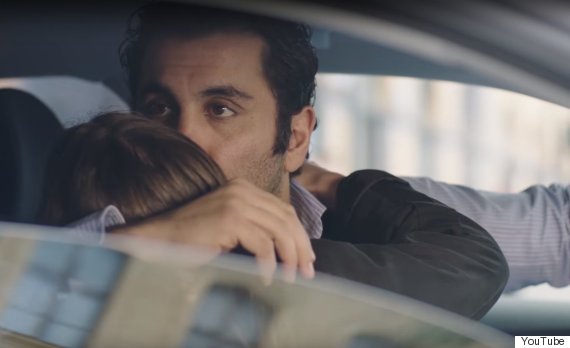 According to the World Health Organization, one in three women around the world report having experienced some sort of physical or sexual violence from an intimate partner.
An English version of this video was posted to YouTube earlier this month and has since gone viral in Scandinavia.
Here in Canada, several provinces have put out campaigns advocating against sexual violence and harassment. While the campaign #WhoWillYouHelp? was geared toward speaking up when you witness something, this video takes the route of addressing rape culture from a young age.
"Don't let my brothers call girls whores, because they're not."
This video isn't meant to shame men. Her ask is simply that her father become aware of his own actions and the role he can inadvertently play in adding to rape culture by laughing off misogynist things as jokes and failing to call out the men in his life.
"One thing leads to another," she explains. "Don't let my brothers call girls whores, because they're not."
At the end of the video she asks her father to "stop it before it gets a chance to begin."
Also on HuffPost
Images From 'Surviving In Numbers' -- A Project Highlighting Sexual Assault Survivors' Experiences