More than 200 women from 40 different states are coming forward claiming popular infomercial hair care, WEN, is causing them to go bald.
Cult-favourite WEN Hair Care, along with its marketing company, Guthy-Renker, are being slammed with a class action lawsuit in a California federal court, which claims the Cleansing Conditioner causes extreme hair loss, visible bald spots, hair breakage, scalp irritation and rashes.
200+ women sue @WenHairCare; Say the sulfate-free alt to shampoo causes signif. hair loss https://t.co/NGZlELl1gl pic.twitter.com/P2itOOtqbj

— WTHR.com (@WTHRcom) December 15, 2015
The Cleansing Conditioner by Chaz Dean, a Los Angeles stylist with a celebrity client list, is allegedly a "revolutionary 5-in-1 formula" that will replace your shampoo, conditioner, deep conditioner, detangler and leave-in conditioner. The product promises to strengthen hair with a "perfect blend of special ingredients, including natural botanicals and herbs, and do not contain sodium laurel sulfate or harsh chemicals."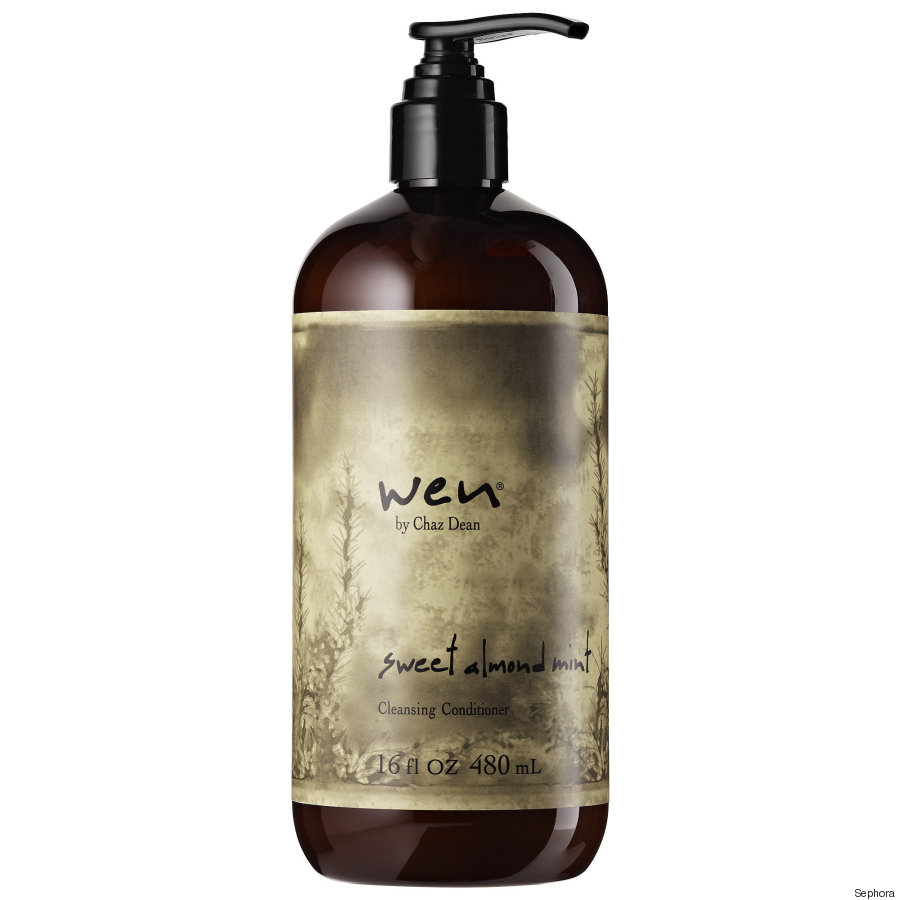 According to the lawsuit, the first case of hair loss was brought forth in 2014 by Florida resident Amy Friedman. After purchasing the $29.95 Cleansing Conditioner in Sweet Almond Mint, she started to see the hair loss.
Women are speaking out after they say a popular hair product is making them go bald https://t.co/WBYLeVPeyp pic.twitter.com/pD1KiJfVZH

— BuzzFeed (@BuzzFeed) December 15, 2015
"Within two weeks of beginning use of her WEN Cleansing Conditioner, Plaintiff began losing substantial and abnormal amounts of hair," the lawsuit, which states WEN advertisements as misleading, explains.
Losing "one quarter to one third of the hair on her head," Friedman invested in vitamins and supplements for regrowth. But she states she isn't the only one to have an issue with the conditioner. "The internet is replete with examples of blogs and other websites where consumers have complained of the exact same issues with WEN Cleansing Conditioner," she says in the lawsuit.
Women sue WEN hair care by Chaz Dean claiming it causes hair loss https://t.co/t4385IIyfy pic.twitter.com/8p4UuUdxQz

— Katherine Lam (@byKatherineLam) December 14, 2015
And it seems as though Friedman is correct in her statements. Many users are now taking to Facebook to share graphic photos of their hair loss.
"I can't leave my house, I'm depressed," one woman writes.
Over on Consumer Affairs, another woman says, "There's not a day I don't cry and just keep praying the hair will eventually stop falling out. I am down to washing my hair just once every two weeks because washing it makes the hair loss worse."
Though many Facebook comments are ones of those expressing their positive results with the hair care, WEN's costumer representatives are playing major damage control, replying to complaints saying, "We take our customers' experience with our products very seriously and our Corporate Escalation Team would like to learn more."
A spokesperson for WEN told Buzzfeed the following:
Importantly, there is no scientific evidence whatsoever to support any claim that our hair care products caused anyone to lose their hair. There are many reasons why individuals may lose their hair, all unrelated to WEN hair care products. We intend to vigorously contest the allegations made against our products.
Looks like this is one messy situation.
Follow Huffington Post Canada Style on Pinterest, Facebook and Twitter!
Also on HuffPost
10 Reasons You're Going Bald