The fashion designer and the musician have created the 'Corset Tee', an oversized shirt featuring a lithograph print of a corset similar to the one featured in Madonna's 'Blonde Ambition' tour.
The shirt is part of a plus-sized clothing line Ditto has in the pipeline, set for a February launch.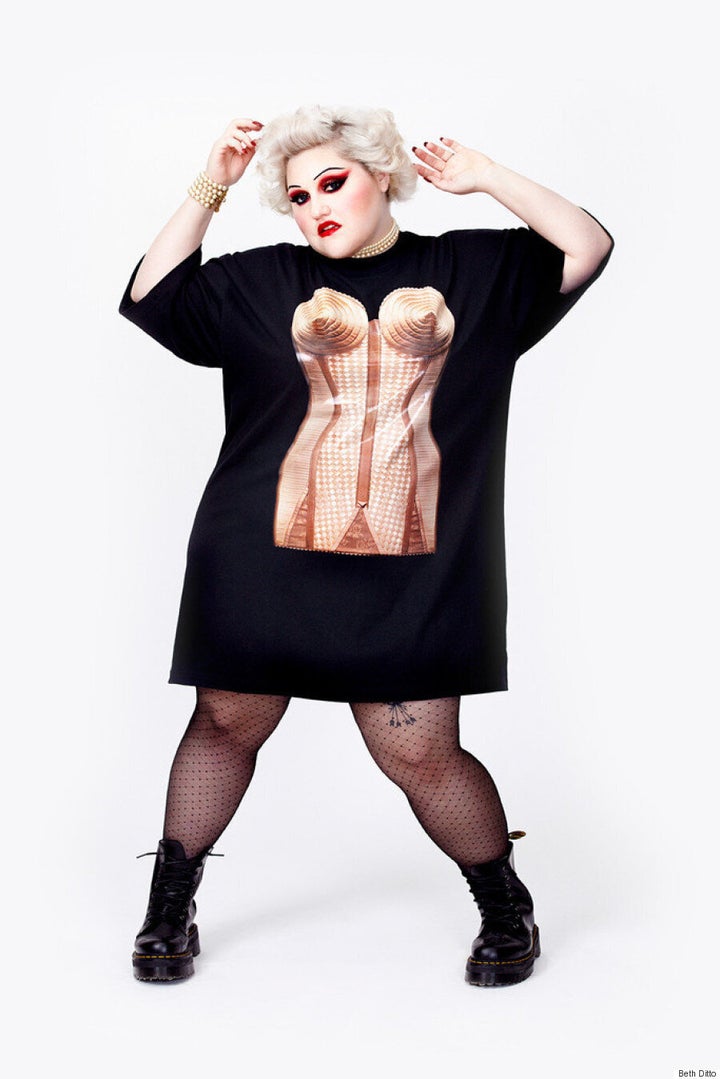 "Big girls are beautiful and Beth is super beautiful!" Gaultier says on the singer's website. "Long live the beauty with shapes, boobs and bottoms. This is a new concept, a loose fit corset."
The tee is available in two sizes from bethditto.com, with a portion of the proceeds being donated to the Girls Rock Camp Foundation.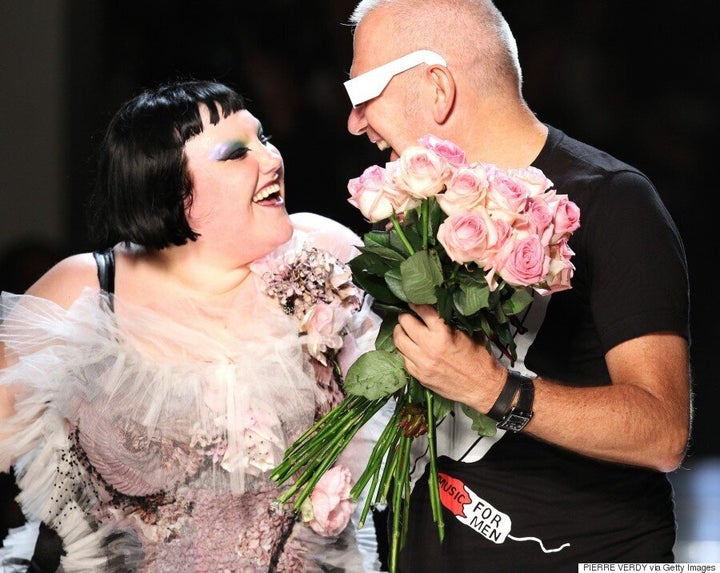 Of the designer, Beth says on her website, "Jean Paul is the most generous, positive person, he truly loves women of all sizes and ages and knows how to make everyone feel gorgeous."
With files from Madelyn Chung.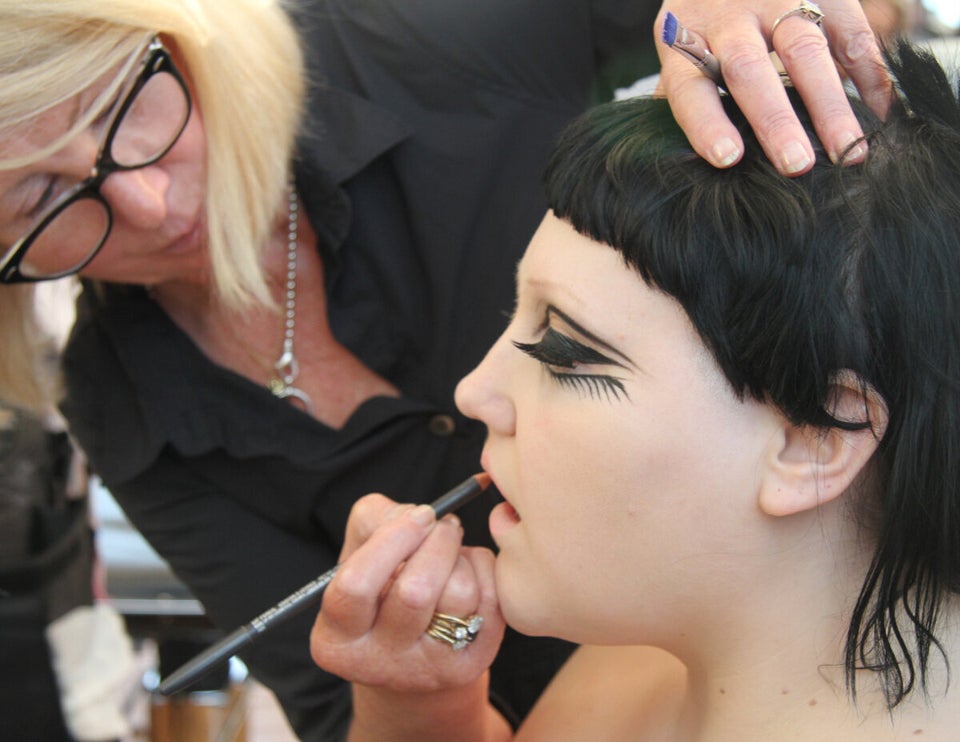 Beth Ditto For MAC Cosmetics