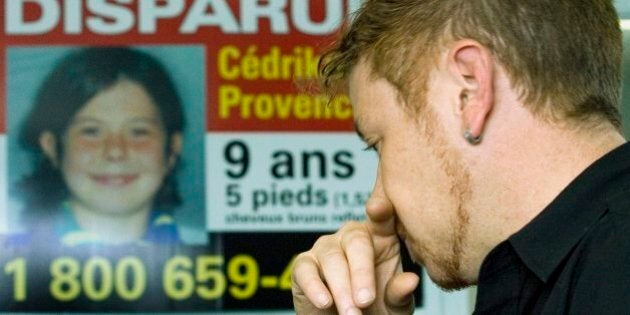 A man considered a person of interest when Cédrika Provencher disappeared eight years ago remains in the sights of investigators now that her remains have been found, according to Radio-Canada.
Two months after Cédrika disappeared on July 31, 2007, police announced they were searching for a French-speaking man of medium build between age of 30 and 40.
At the time, the Sûreté du Québec said he was driving a four-door red Acura sedan with chrome handles and tinted windows.
According to Radio-Canada sources, police have not dismissed that lead, even though no suspect has ever been publicly identified.
The Sûreté du Québec confirmed on Sunday it has received new information in the case following the discovery of the body.
The director-general of the Sûreté, Martin Prud'homme, wouldn't offer details about any new leads.
Police ramped up their search for new evidence after Provencher's remains were discovered by hunters in a wooded area near Trois-Rivières, Que., on Friday.
More than 200 officers have been dispatched to search the area for clues over the past several days.
On Tuesday, they intensified their search in the area in an effort to gather as much information before snow blankets the ground.