It's the CP Holiday Train, ripping across the High Level Bridge in Lethbridge, Alta.
Calgary photographer Neil Zeller documented the train on eight stops through Wild Rose Country and B.C.
The trains are fast approaching the end of their journeys, which will conclude in Port Coquitlam and Port Moody, B.C. on Dec. 19.
Zeller's images, which were posted to his Instagram, Facebook and Twitter accounts, show the train in Alberta locations such as Blackie and Vulcan, before he rounded up his trip in Fernie, B.C.
Zeller is also putting his talents to a good cause. He's selling a photo of the train in the fog on the High Level Bridge, with 25 per cent of its sales going toward the Lethbridge Food Bank.
You'll find a whole gallery of his shots of the CP Holiday Train right here.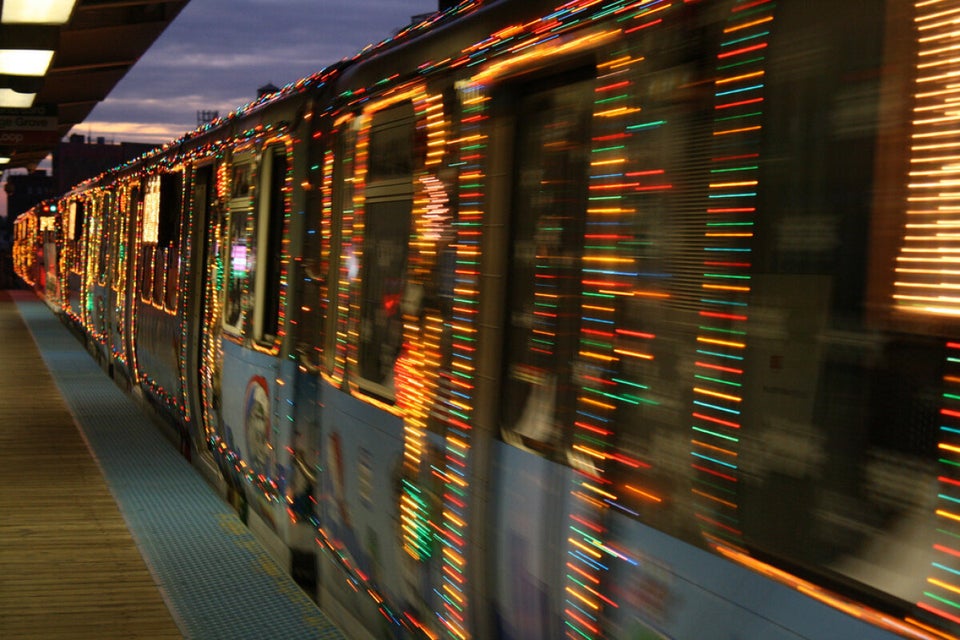 The CTA's Holiday Train In Action