In true Etsy fashion, the popular online marketplace DIY-ed their own bathroom sign to make their head office more trans-inclusive.
New York, like many states in the U.S., mandates that public restrooms indicate whether they are designated for men or women. While it's not illegal to use the restroom of your choice, it may still be a difficult decision.
The Brooklyn-based company kept the mandatory gender symbols, but added an Etsy-orange plaque that outshines the gendered signs, and makes clear which room to use.
The sign reads: "While the law requires gender binary signs on the doors, we believe that gender is not binary. Please use the restroom that feels most comfortable for you."
One of their software engineers, Sara Bee, tweeted the photo last week.
Above the sign, there is also a sticker from the campaign "It Was Never A Dress" — it was a cape — which was geared toward transforming perceptions of women.
Transgender people and non-binary folks are often put at risk of harassment or violence based on their choice of bathroom, if the choice is given at all.
Last month, Houston voted down a bathroom bill that would have offered trans people protection from discrimination. Ahead of the appeal, an inflammatory campaign called "Campaign for Houston" was led against the bill. One of their arguments was the bill would welcome sexual predators into women's washrooms.
At the same time, gender-neutral washrooms are becoming more prevalent across North America where the law will allow for them, including in Vancouver, Ottawa, and Saskatchewan in 2016.
The benefits of gender neutral bathrooms spread beyond the LGBTQ community as well. In an interview with Tech Insider, Mara Keisling, executive director of the National Center for Transgender Equality, says they would help parents with small children and people with physical disabilities who have an aide.
Keisling tells Tech Insider, "They would help everyone."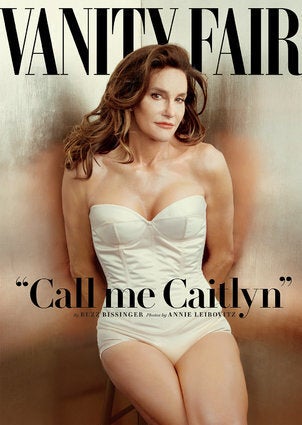 Iconic Transgender Moments