Kyle Daniel's son Hayden died on Dec. 19, 2014. According to the boy's Facebook memorial page, he died of a rare heart defect called hypoplastic left heart syndrome.
This Christmas, the Georgia dad wanted to give his wife a special present, so he took his favourite photo of his son to the mall. That's where he met Caleb Ryan Sigmon, who was dressed as Santa that day.
Watch the video above to see the photo and hear Sigmon's touching holiday reminder.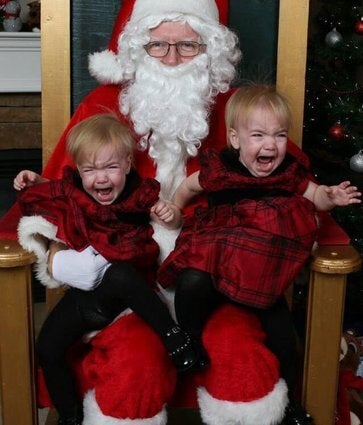 Santa Photos That Did NOT Go As Planned