Prime Minister Justin Trudeau says he can't "order" Pope Francis to apologize for the Roman Catholic Church's role in Canada's residential schools, but has suggested he will raise the issue with the pontiff.
Among those suggestions is a plea that the pope issue a formal apology, on Canadian soil, for the church's role in the "spiritual, cultural, emotional, physical, and sexual abuse of First Nations, Inuit, and Métis children in Catholic-run residential schools."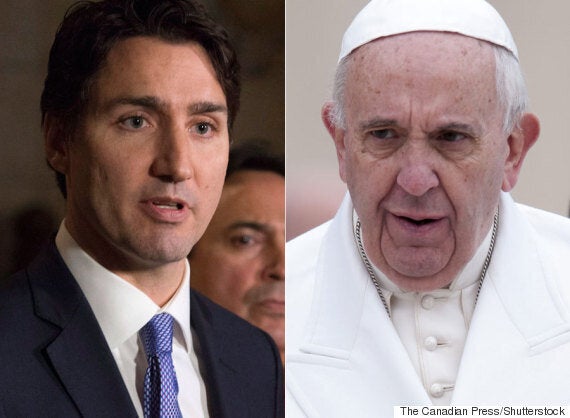 Prime Minister Justin Trudeau suggested he will raise the issue of an apology for residential schools with Pope Francis. (Photo: The Canadian Press/Shutterstock)
When asked if he would urge the pope to apologize, Trudeau said he intended to work with the Catholic Church and Holy See to ask the pope to "engage on this issue."
A reporter then asked Trudeau to clarify what he meant by that.
"That means I'm not going to pretend that it is my job to order other governments or other organizations to do anything, but I certainly look forward to a constructive engagement where we can address this issue," he said.
The prime minister added that there are "multiple levels of different organizations" that played a role in that dark chapter of Canada's past.
Avoided personal question
But Trudeau ducked another question on whether or not he personally felt Pope Francis should apologize.
"I look forward to having a conversation with His Holiness about this," he said.
Perry Bellegarde, national chief of the Assembly of First Nations, said later that a formal apology from the pope would help bring about "healing."
"The Catholic Church is the only church that has not formally apologized to the survivors," Bellegarde said.
Harper was also urged to broach topic with pope
After the release of the first TRC report in June, NDP Leader Thomas Mulcair called on then-prime minister Stephen Harper to push for a papal apology during his meeting with Pope Francis at the Vatican.
"While the prime minister is with the pope, he should simply ask him if he's willing to issue that sort of an apology," Mulcair said on "CTV's Question Period." "That's something constructive that's being asked for that we could do."
While Harper did bring up the findings of the TRC report during his 10-minute chat with Pope Francis, he did not invite him to Canada to apologize. The former prime minister's office told The Canadian Press that Harper drew attention to a letter from his aboriginal affairs minister regarding the commission's work.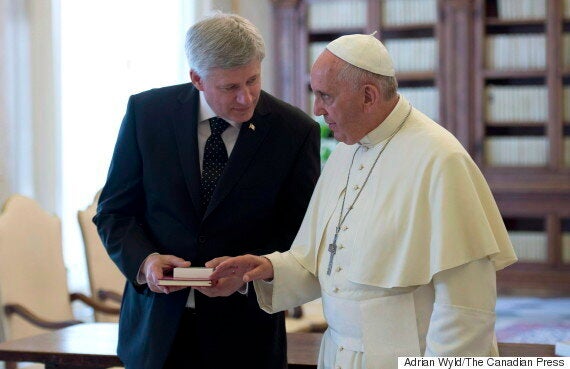 Former prime minister Stephen Harper meets Pope Francis at the Vatican. (Photo: Adrian Wyld/CP)
When Harper returned to the House of Commons days later, Mulcair said he was not interested in what "document" the prime minister submitted during the meeting.
"Did he ask for an apology, yes or no?" Mulcair asked.
Harper replied that he federal government has apologized for residential schools and that the TRC recommendations were brought to the Pope's attention.
"It will be up to the Catholic Church to decide how to respond to the recommendations that are pertinent to it," he said.
In 2010, Pope Benedict issued an historic apology for the abuse of children in church-run schools in Ireland.
The full text of TRC recommendation 57:
We call upon the Pope to issue an apology to Survivors, their families, and communities for the Roman Catholic Church's role in the spiritual, cultural, emotional, physical, and sexual abuse of First Nations, Inuit, and Métis children in Catholic-run residential schools. We call for that apology to be similar to the 2010 apology issued to Irish victims of abuse and to occur within one year of the issuing of this Report and to be delivered by the Pope in Canada.
With files from The Canadian Press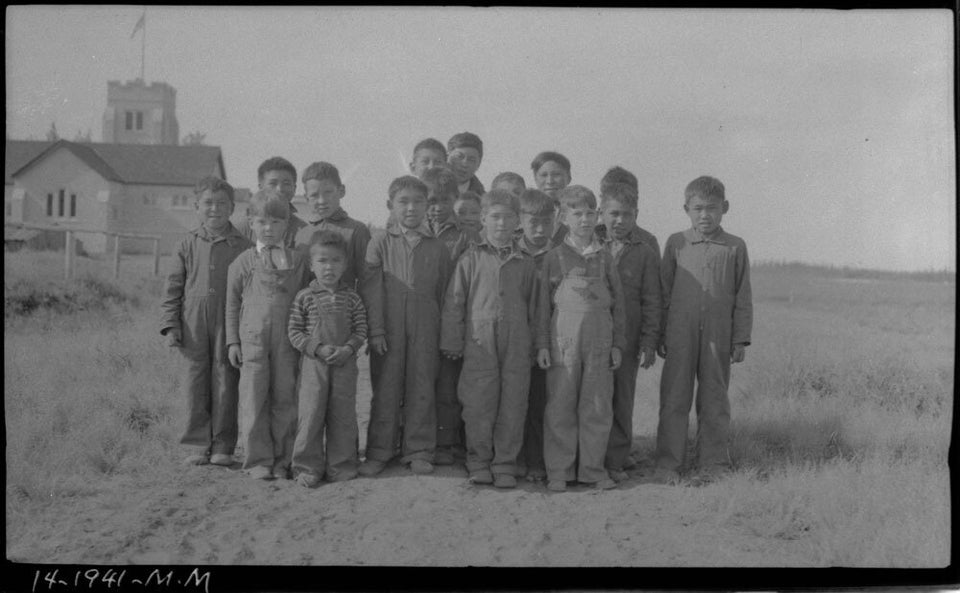 Residential Schools: A Photo History