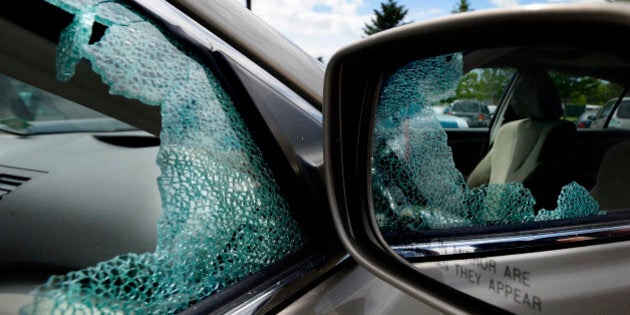 A string of more than 350 car break-ins on a Burnaby residential streets has caused thousands of dollars in damage and prompted police to ask for help identifying a suspect.
Police say the smash-and-grab thefts began in October, but are only just now warning the public.
More than 19 cars were vandalized on one street alone, RCMP Cpl. Daniela Panesar told reporters.
Police have examined surveillance videos and say they believe one man is behind the vandalism. They say the suspect appears to cruise residential streets in the early morning hours, and targets vehicles randomly. Most of the incidents have occurred between 3 a.m. and 7 a.m. PT.
"What we are seeing is the suspect often driving a vehicle to the area, stop in the middle of the street, get out of his car and then proceed to smash the driver side window," Panesar said.
Often the thief takes only change or sunglasses. Sometimes, he takes nothing. But the damage to the cars is extensive.The average insurance claim is about $1,000, she said.
"It's very disturbing that this person has not been caught yet."
The suspect then gets back in his car and drives to the next vehicle and does "the exact same thing over and over again all along the street."
The suspect is a tall man with a slim build, Panesar said. He drives a late 1990s, light-coloured, four-door sedan with a large dent on the passenger side front door.
The break-ins began in October, said Panesar. When asked why police didn't warn Burnaby residents earlier, the officer said police were still investigating the crime spree and didn't want to reveal information prematurely.
Meanwhile, police are asking residents to ensure they don't leave valuables in cars.
"It's very disturbing that this person has not been caught yet," she said.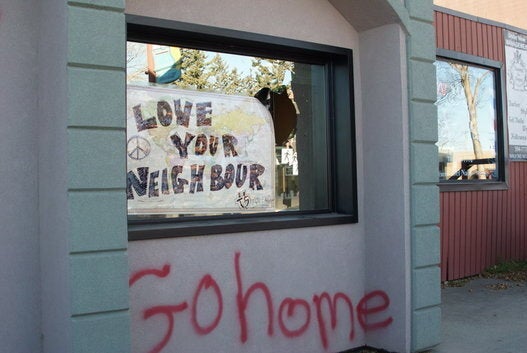 Vandalism At Cold Lake Mosque