A woman from Newfoundland and Labrador has found possibly the most 2015 way to sell her lovely home outside St. John's.
Instead of hiring a realtor and listing the house the old-fashioned way, Lori Ralph has advertised it for sale on Facebook with a massive perk for anyone who helps her sell it.
"If your share leads to the completed sale, I'll pay you $1,000!" she wrote on her Facebook page last week.
It's a two-story building that boasts a living room with a propane fireplace, a kitchen with a seven-foot island, and a basement with an office, playroom and utility room.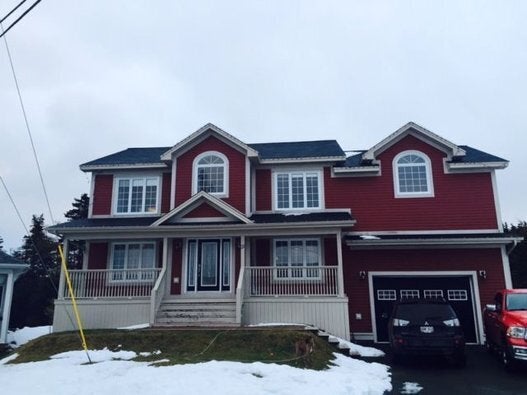 Newfoundland Home Selling On Facebook
Ralph told CBC News that listing the home this way allows her to save as much as $30,000 on a realtor.
"It also gives you the opportunity to give the buyer a better price because you don't have to pay a realtor all that money," she said.
But she's also trying to dispel any notion that she's anti-realtor. In her Facebook post, she said she was simply "exploring this as an option for selling my home.
"I am not opposed to working with a realtor if they have an interested buyer. I would be more than happy to meet with them to discuss."
Ralph's Facebook post had been shared over 6,700 times as of Wednesday afternoon. So she's had plenty of marketing help without a realtor.