Talk to a chef and they'll all say the same thing: "Make sure you have all the ingredients before you start cooking."
The reason is simple. There's nothing worse than having the oven on and half of your ingredients mixed before realizing you're missing a key element. Sure, you could run out to the nearest store and buy it, but what if the store's closed?
Fortunately in the video above, we share six simple baking substitutions that will save you in a pinch. Of course, swapping out ingredients won't necessarily result in the same taste and texture you're used to, but these alternatives are pretty close to the real deal.
Run out of sugar? Simply soak dates in water, then puree the fruit. This sticky mixture will provide the right amount of sweetness if you use it sparingly. As for flour, if you're all out of all-purpose, it's safe to say you likely don't have oat flour or gluten-free flour available either. But ground almonds or hazelnuts might be on hand, and make a great option when you're in a hurry.
Check out the video above for more baking substitutions, including milk and buttermilk!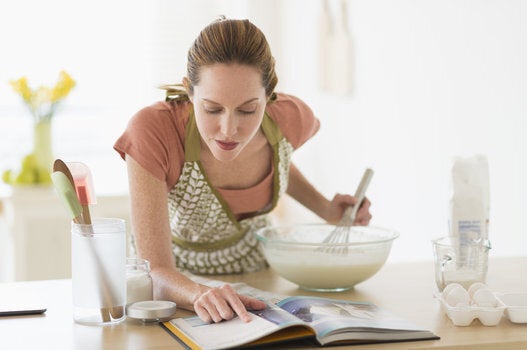 Why Baking Is Amazing For You