The Canadian dollar fell through the 72-cent U.S. mark on Thursday, the first time it had plumbed those depths since May of 2004. And according to Bank of Montreal chief economist Doug Porter, this will be the loonie's second-worst year ever.
The Canadian dollar has lost 17 per cent of its value, relative to the U.S. dollar, since the start of the year, Porter wrote in a client note.
"And we still have nine selling days left!" he quipped.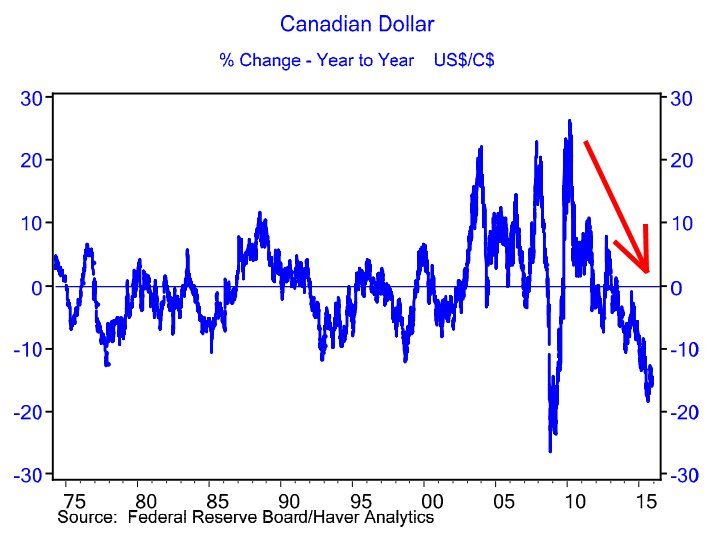 The only year the loonie did worse was 2008, when it fell 18.6 per cent in the midst of the global financial crisis.
The Canadian dollar closed at 71.68 cents U.S. on Thursday, down 0.86 of a U.S. cent.
Porter listed what he saw as the causes of the loonie's decline, in order of importance:
"Oil prices, the divergence between Canadian and U.S. monetary policies, a soaring US$, weakness in other commodity prices, and perhaps even some slight concern over Canada's return to deficits."