TORONTO — A woman who was stabbed in what police call an unprovoked attack in downtown Toronto last Friday has died in hospital.
A 40-year-old woman, Rohinie Bisesar, was arrested on Tuesday and remains in custody.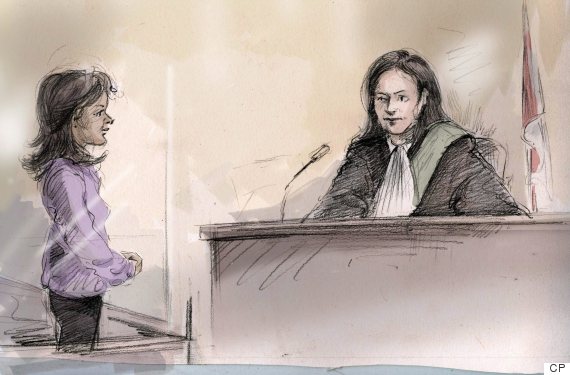 Rohinie Bisesar appears in court in Toronto on Dec.16, 2015 in this artist's sketch. (Alexandra Newbould/The Canadian Press)
She has been charged with attempted murder, aggravated assault and carrying a concealed weapon, but Const. Victor Kwong says those charges will be upgraded now that the victim has died.
On Dec. 11, emergency crews were called to a Shoppers Drug Mart in the city's financial district just before 3 p.m.
The victim was rushed to hospital where she had remained on life support.
Police have said they don't believe the victim, whose name has not yet been released, knew her alleged attacker.