A Massachusetts mother was left furious after her son, who has cerebral palsy and uses a wheelchair, was separated from his classmates during a school performance.
The holiday recital took place on Monday at Spencer Borden Elementary School. Following the concert, mom Cidalia Vitorino posted a photo on Facebook to express her outrage. In the image, her 10-year-old son Camron is seen on the floor and to the side, while his classmates are all lined up on stage.
"I never in a million years would have thought they would do something like that to Cam," Vitorino told The Mighty. "He has been on stage for other performances with his classmates before, so I'm not sure why they excluded him this time. I'm baffled by the entire situation."
The mom later added, "This should not have happened… ever! To him or any other student."
Following the incident, the elementary school issued an apology, promising that the staff "will participate in disability awareness and sensitivity training to further [their] commitment to an inclusive learning environment."
Unfortunately, Vitorino and many other parents were still deeply upset about the incident. In another Facebook post, the mom revealed that during her son's performance, she raised issue with Principal Kate Cobb, but Cobb "chose to ignore the situation."
In the comments section of the school's apology, other parents revealed their utter disappointment. "There was a ramp available so I don't understand how this could happen in the first place," one wrote. "I also don't understand how the faculty and staff COULDN'T recognize the wrong in the situation. Special needs kids do not want 'special treatment.' They want to be just as equal to the other kids JUST LIKE THEY ARE."
Another said: "That picture broke my heart. Can you imagine how this child felt? So wrong! The entire staff and Mrs. Cobb should be ashamed of themselves."
Sadly, this isn't the first time an incident like this has happened. Back in 2013, seven-year-old Miles Ambridge was separated from his peers in a class photo at B.C.'s Herbert Spencer Elementary School. Ambridge suffers from spinal muscular atrophy and uses a wheelchair.
Both Ambridge's parents were deeply upset by the photo, so Lifetouch, the company who took the image, sent another photographer to take a new class photo. This time Ambridge was taken out of his wheelchair and sat on the bench next to his caregiver and other kids.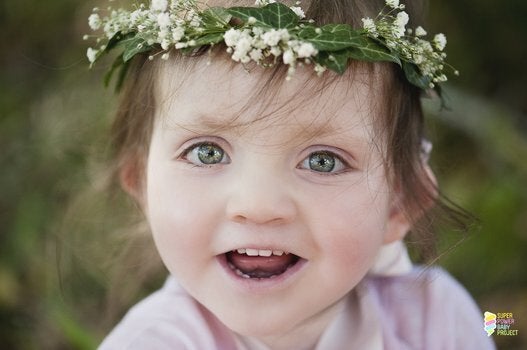 Mom Takes Empowering Photos Of Kids With Disabilities