The fashion world is no stranger to cultural appropriation — so it's refreshing to see culturally appropriate fashion, especially on the red carpet.
Canadian actress Melaw Nakehk'o did just that on Wednesday evening, when she donned a dress by Valentino made in collaboration with Canadian Metis artist, Christi Belcourt, to the premiere of "The Revenant," starring Leonardo DiCaprio. It is Nakehk'o's first feature film.
The dress comes from the Italian fashion house's resort 2016 collection, which is based on Belcourt's painting, "Water Song." It features embroidered and beaded elements from the paintings, along with a fringed cape. Nakehk'o, who is Dene and originally from Fort Simpson, N.W.T., finished off her look with earrings by First Nations jewelry creator, Keri Atumbi.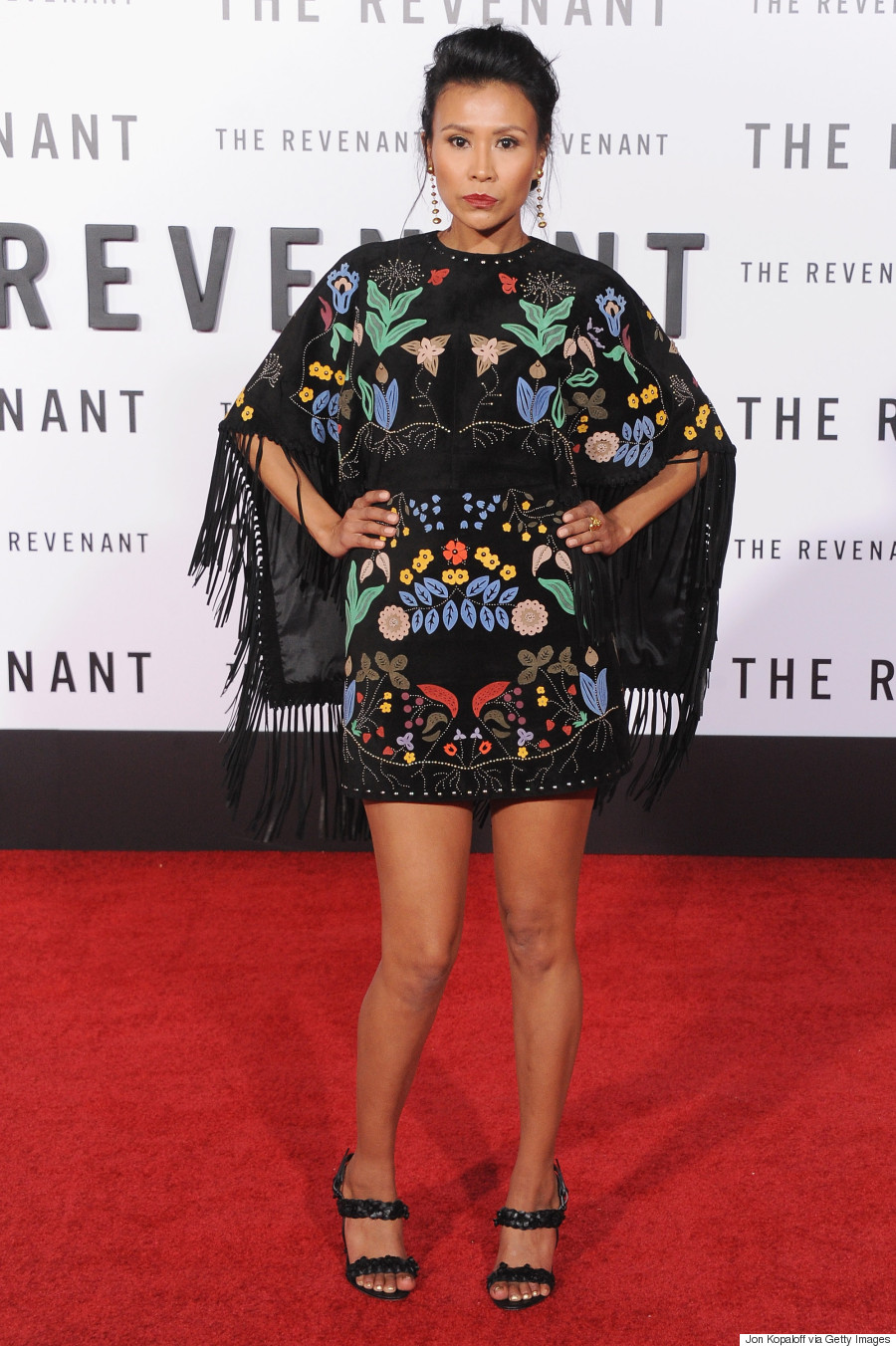 "I think it's really important that I'm representing a First Nations artist that has collaborated on such a high level in fashion with Valentino and to be able to wear that tonight," she told Android TV in a red carpet interview. "I think today there's a lot of cultural appropriation with indigenous arts being appropriated by non-indigenous fashion designers, and not giving any credit or recognition of where those designs were appropriated from."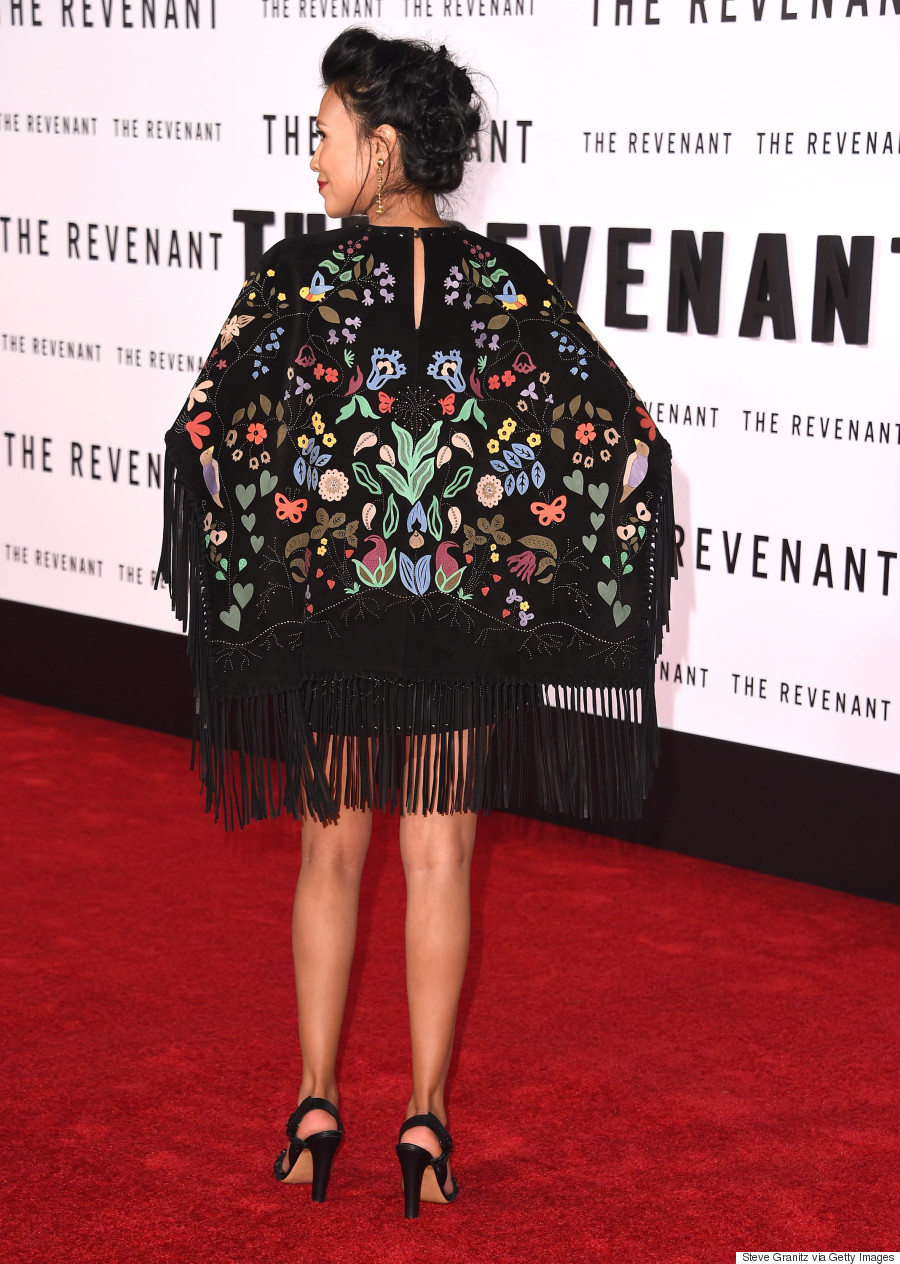 According to Nakehk'o's IMDB biography, her work in teaching moosehide tanning techniques has sparked a renewed interest in the community for the artistic practice, and her Twitter feed demonstrates her support for other indigenous artists.
Of Valentino's resort collection, Belcourt previously told Native Max Magazine she "appreciate[s] the way they reach out to artists and really respect the integrity of their work."
"They really tried hard to make sure the art was respected and represented in its entirety," she said.
"The Revenant" hits theatres on Dec. 25.
Check out more red carpet photos from the premiere below:
Follow Huffington Post Canada Style on Pinterest, Facebook and Twitter!